Senior Nutrition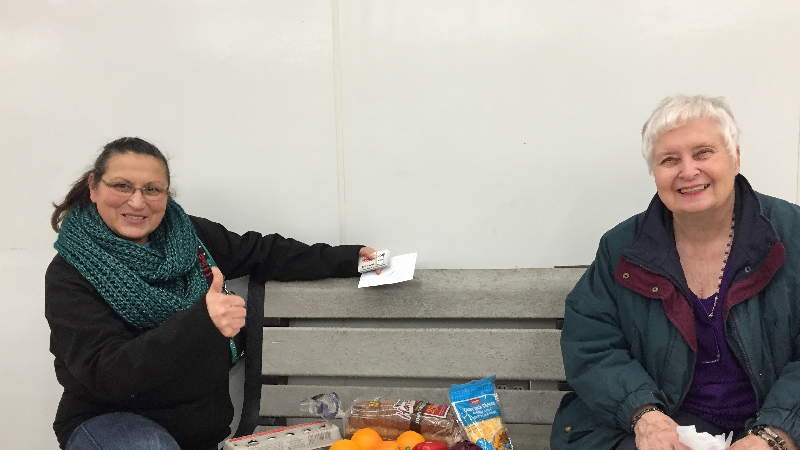 Senior nutrition can be overlooked in the continuum of health and nutrition. That begs the question: How do we ensure nourishment throughout life? Medications, low metabolism, dentures or oral health issues can certainly impact how seniors eat. It's important to eat whole grains and nutrient-dense foods that will keep older neighbors full, while supporting health. At The Idaho Foodbank and with our network of food distribution partners, we work to support those nutritional needs. Everyone needs calcium for strong bones and teeth and whole grains offer a vast variety of nutrients. Riboflavin (Vitamin B2), niacin (Vitamin B3), folate (Vitamin B9), iron, magnesium and selenium are a few necessary minerals that support long-term health. With proper nutrition seniors are better equipped to take on the day!
Keeping the nutrition needs of older Americans in mind, when low-income seniors receive monthly food boxes, they include a variety of protein options such as peanut butter and beans, as well as good sources of calcium like evaporated milk and cheese. They also include whole grain cereals and canned fruits and vegetables. All these items are important to support senior health. Having the ingredients is just the first step to overall nutrition.
Some seniors may find cooking, especially for a household of one or two people, to be overwhelming. With the help of our Registered Dietitians our seniors have access to easy recipes inside their food boxes that offer balanced and tasty ideas! This month we are highlighting foods with antioxidants to decrease inflammation in the body, which is critical to prevent cognitive decline. Whole grains are packed with antioxidants and fiber to keep you fuller longer. For example, oatmeal is an easy-to-eat meal that is safe for dentures and simple to make. Enjoy this recipe below!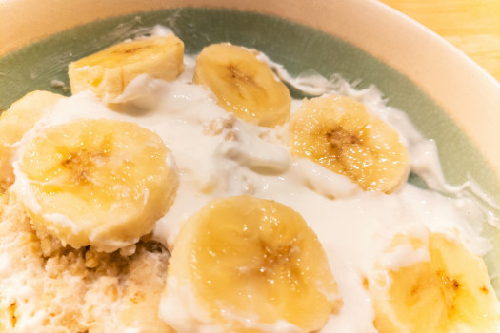 Banana Split Oatmeal
Ingredients
1/3 cup oatmeal (dry, quick cooking) 
1/8 teaspoon salt 
3/4 cup water (very hot) 
1/2 banana (sliced) 
1/2 cup frozen yogurt (non-fat) 
Directions 
In a microwave safe cereal bowl, mix together the oatmeal and salt. Stir in water. 
Microwave on high power for 1 minute. Stir. Microwave on high power for another minute. Stir again. 
Microwave an additional 30-60 seconds on high power until the cereal reaches the desired thickness. Stir again. 
Top with banana slices and frozen yogurt. 
You can find the recipe online here: https://www.myplate.gov/recipes/supplemental-nutrition-assistance-program-snap/banana-split-oatmeal