Sharing The Day With Those In Need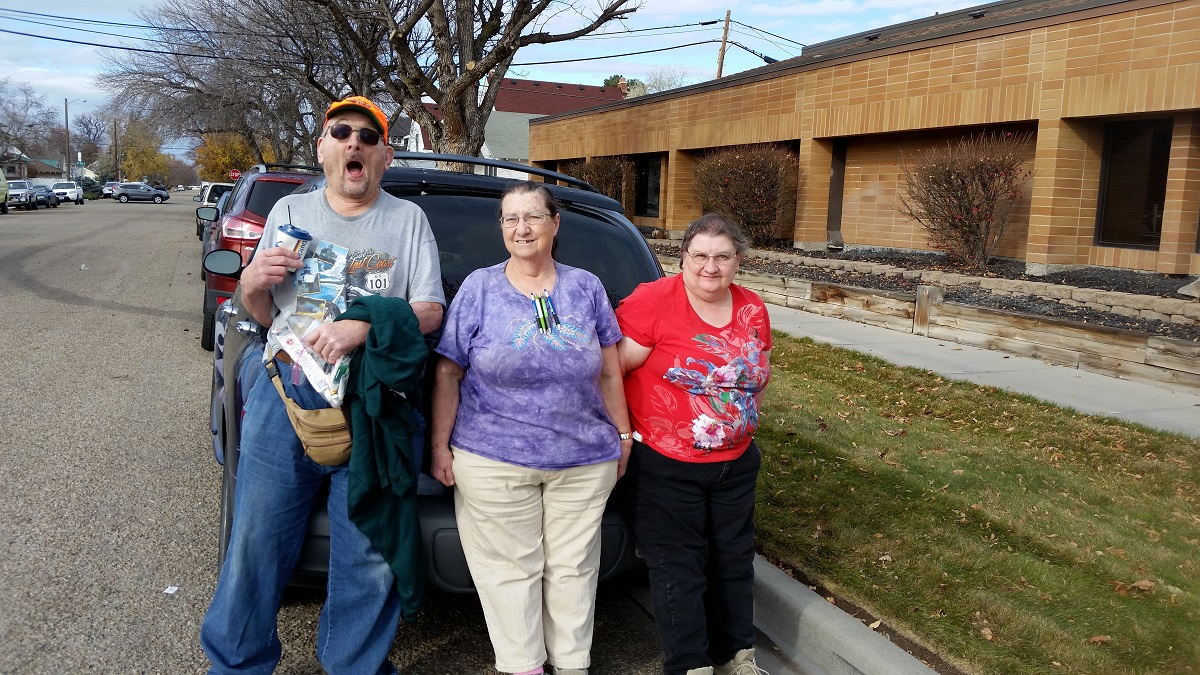 Thanksgiving is a time when loved ones come together and communities rally in support of families in need. Recently, citizens of Nampa did their part to share the gift of giving with their neighbors.
The week before Thanksgiving, over 100 families attended the Share the Day event in Nampa. They received haircuts, medical screenings, coats, flu shots and a full Thanksgiving dinner at First Christian Church. Among the services offered, food was perhaps the most popular. In addition to the hot Thanksgiving meal, there were also shelf-stable food boxes provided by The Idaho Foodbank. Fighting hunger is a constant battle for some families, a feeling Karen and her siblings know all too well.
In December 2002, while Karen's family was living in Utah, tragedy struck as her dad passed away about a week before Christmas. Just ten months later, Karen's husband passed away from cancer. Years passed and the family struggled financially to keep up with the work on their house. With her daughter living in Idaho, Karen was torn between two states. Then, in May 2012, her mother passed away and clarity found Karen's family. "My daughter said, 'Mom, there's too much work to be done on the house. You should move up here.'" So along with her disabled brother, Allen, and her sister, Brenda, Karen moved her family to Idaho later in 2012.
Even though Allen gets medical financial assistance from their dad's Federal Employee program, food insecurity followed Karen's family from Utah to Idaho. They became part of the 14% of food-insecure Idahoans who struggle to put food on the table. For Karen, money problems meant she sometimes had to decide between paying for groceries or paying for rent. Food from The Foodbank and meals from Oasis Church helped alleviate hunger, though relief was only temporary. As it got closer to Thanksgiving, Karen's family searched for places offering meals which is when they found the Share the Day event.
After getting turkey, mashed potatoes, green bean casserole and pumpkin pie from inside the church, Karen and her family went outside to take a box of shelf-stable food home with them.
"The way it was, we didn't have any money to even buy groceries. We didn't know what we'd do," Karen said. "This food means a lot to us."