Smithfield Foods Donates Truckload of Ribs for Idahoans in Need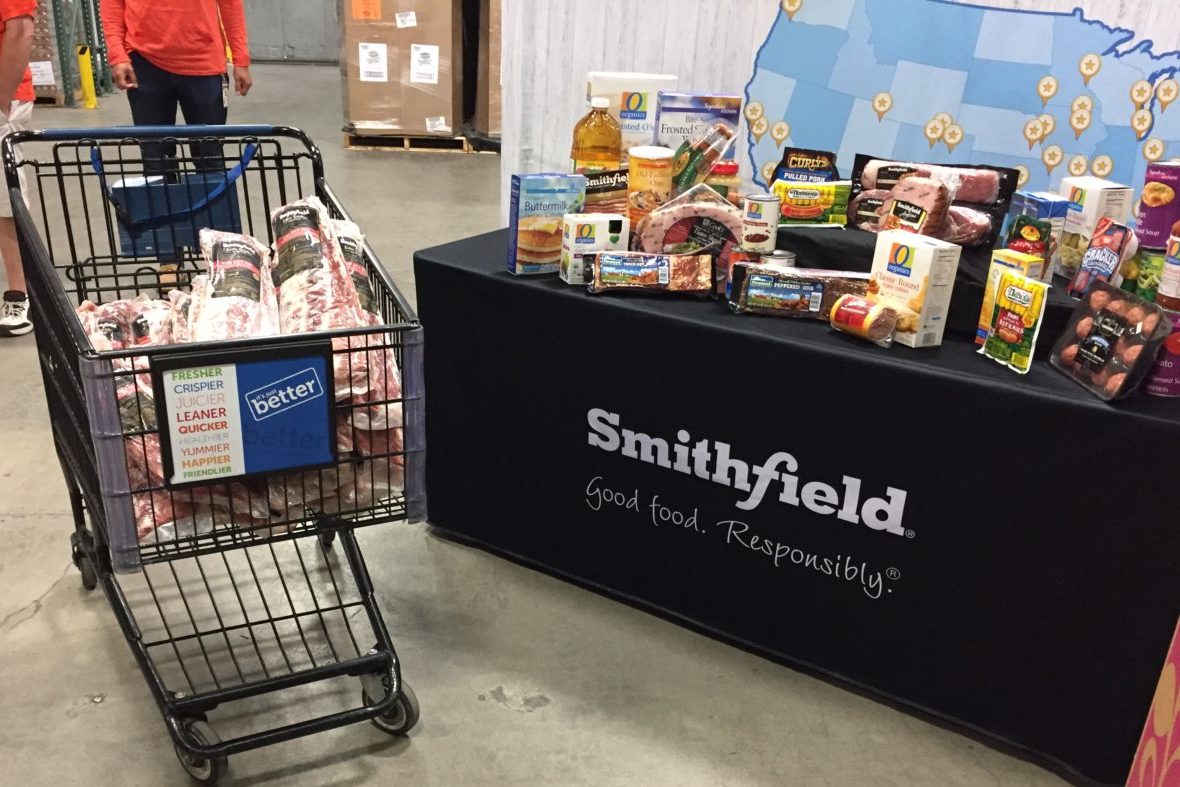 Today, Smithfield Foods' Helping Hungry Homes® initiative, a program focused on alleviating hunger and helping Americans become more food secure, joined forces with Albertsons to donate nearly 40,000 pounds of protein to The Idaho Foodbank. The donation, equivalent to nearly 160,000 servings, will help those fighting hunger in Idaho, where one in seven individuals is food insecure.
"It is fitting that this generous donation comes on Hunger Action Day – a time to mobilize and take action against food insecurity," said Karen Vauk, President and CEO of The Idaho Foodbank. "We are incredibly grateful to our friends at Smithfield and Albertsons for this gift and we hope their generosity inspires others to join the movement to end hunger."
Smithfield and Albertsons representatives presented the donation to The Idaho Foodbank this morning at an event that raised awareness of hunger's impact in the local community. Members from all three organizations discussed the significance of protein donations in helping the 23,2000 individuals, including one in six children, who faces hunger each day in Idaho.
"Albertsons is proud to be part of this Helping Hungry Homes event," said Kathy Holland, communications and community relations manager, Intermountain Division at Albertsons Companies. "We're proud to join Smithfield in supporting our neighbors and know today's donation will positively impact the community in a meaningful way."
Smithfield's donation to The Idaho Foodbank was part of the Helping Hungry Homes® 2017 nationwide donation tour. Throughout the annual tour, Smithfield will provide large-scale protein donations to nearly 60 food banks across the country. This donation adds to the more than 65 million servings of protein donated since 2011.
"Smithfield is honored to partner with Albertsons to present this donation to The Idaho Foodbank through our Helping Hungry Homes program," said Dennis Pittman, Smithfield senior director of hunger relief. "We hope this donation of wholesome protein to the Boise community during Hunger Action Month will inspire others to become active members in the fight against hunger."
Following today's event, Helping Hungry Homes® will visit Wilmington, NC, Wednesday, Sept. 20. For more information about Helping Hungry Homes® and a list of upcoming donation events, visit helpinghungryhomes.com.