So Close But So Far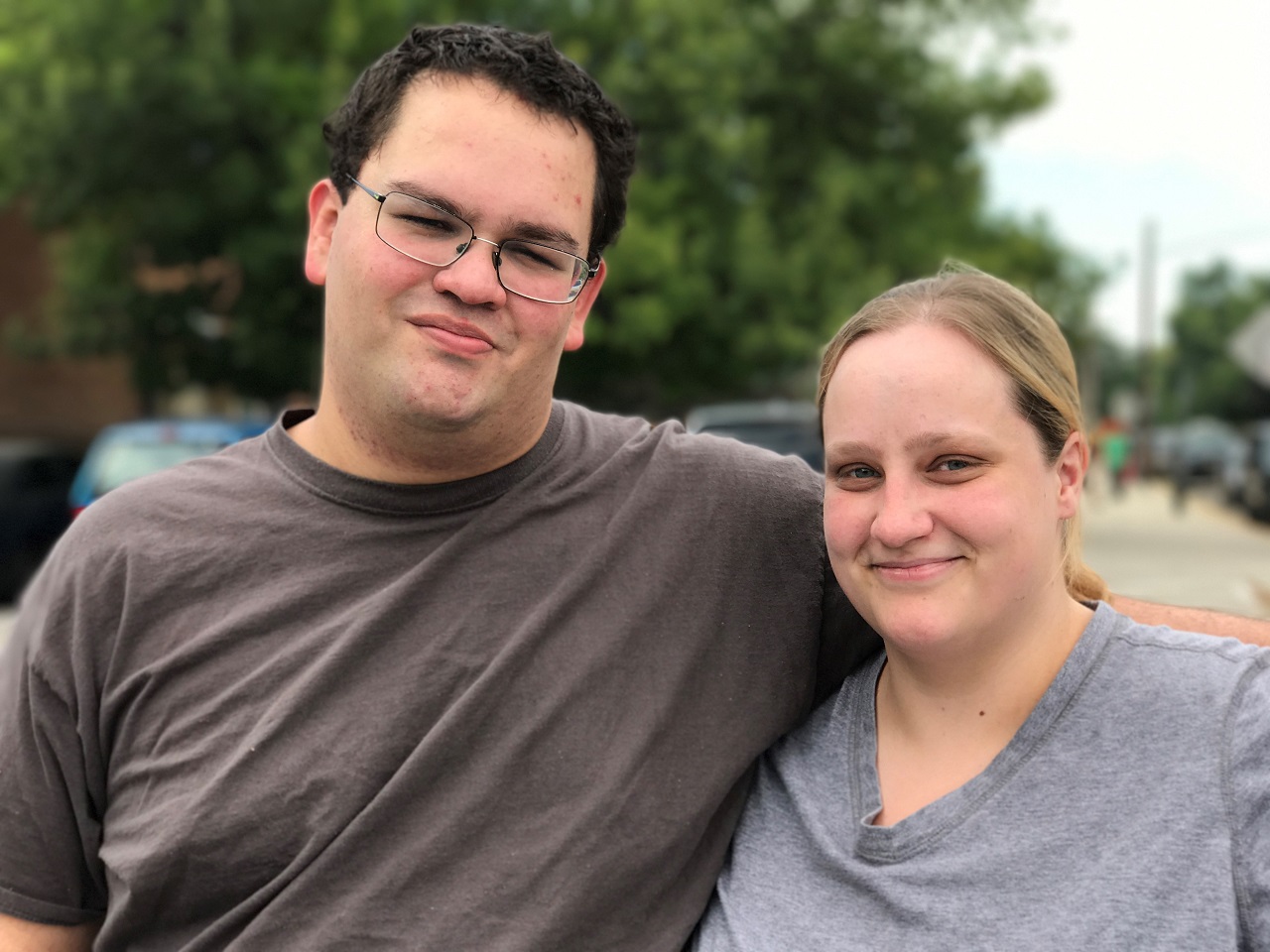 Even on the road to a mobile pantry with emergency food and relief, Ramon, Megan and their three kids felt the familiar rumbling and discomfort of hunger pangs.
For this couple and the other 230,000 Idahoans who are food-insecure, the anxiety and inconveniences of hunger are never far off.
"We didn't know what we were doing for dinner and we were actually hungry on the way here and we were trying to figure it out," says Megan. "We were seriously struggling, like what are we going to do for dinner tonight? We'll go here and get a little help."
When the family of five pulled into the elementary school parking lot to load up on a box of shelf-stable food, as well as bags of fresh potatoes, corn, and peaches, this moment of hardship was solved. But the problems of hunger are still present in the near future for their family.
With Megan working two jobs and Ramon working a low-paying job because of health concerns, the family has reached what's often called "the cliff". They no longer qualify for government assistance, but the amount they exceed those benefits is not enough to provide the food they need for their family to get through each month. This problem is common for families on their way out of a time of need.
And for people doing everything they can to get by and sitting so close to the light at the end of their tunnel, turning to a food bank can be uncomfortable.
"There's a lot of heartbreak in it and we've tried to avoid reaching out for help as much as possible because it's embarrassing and it's difficult especially when you are two working parents, it feels like, 'Well why do you guys still need help, you guys should be able to make it on your own'," says Megan. "Coming here, I feel like there's a lot of people that are struggling the same way and it's not as embarrassing to say, hey, we just need a little bit of help. Food helps because food is expensive and it's a constant thing that we need and we struggle with."
For this family, the actual sensation of hunger and the urge to eat when there isn't food in the refrigerator is just the beginning of the tribulations of hunger. It reaches effectiveness at work, success at school, and each relationship. Including the core couple keeping the family together.
"There's no extra stuff," Ramon says. "And we don't even have the time because we're working opposite shifts. We don't see each other. I'm barely seeing my kids, let alone my wife."
There are arguments about money, what to do for dinner, work hours and much more. Still, when a Tuesday like this one works out and the family gets to be together for three or four hours after school, it's a moment to replenish emotional resources.
"It means a lot that we're going to be able to go home and cook a meal together and eat," says Megan as she closes the back hatch to her vehicle.
To get by, the family goes without the creature comforts many take for granted. But a look at the children and the smiles on the faces as the family loads its car with fresh food for the near future shows more hope than dismay.
"People don't realize the things you have to sacrifice to give your kids a better future. And we're in that in-between where we just need a little bit of help," says Megan. "The kids, we teach them about it and we want them to know what we're doing without making it horrible for them. Some kids want to know what they can do to make money. We don't want them to feel that. But we want them to know there are people out there that are helping so they can appreciate when stuff like this happens so when they grow up they can donate and they can help with stuff like this as well."