Southern Idaho Honda Dealers, WinCo Foods, ICCU Help Launch Million Meals in March Campaign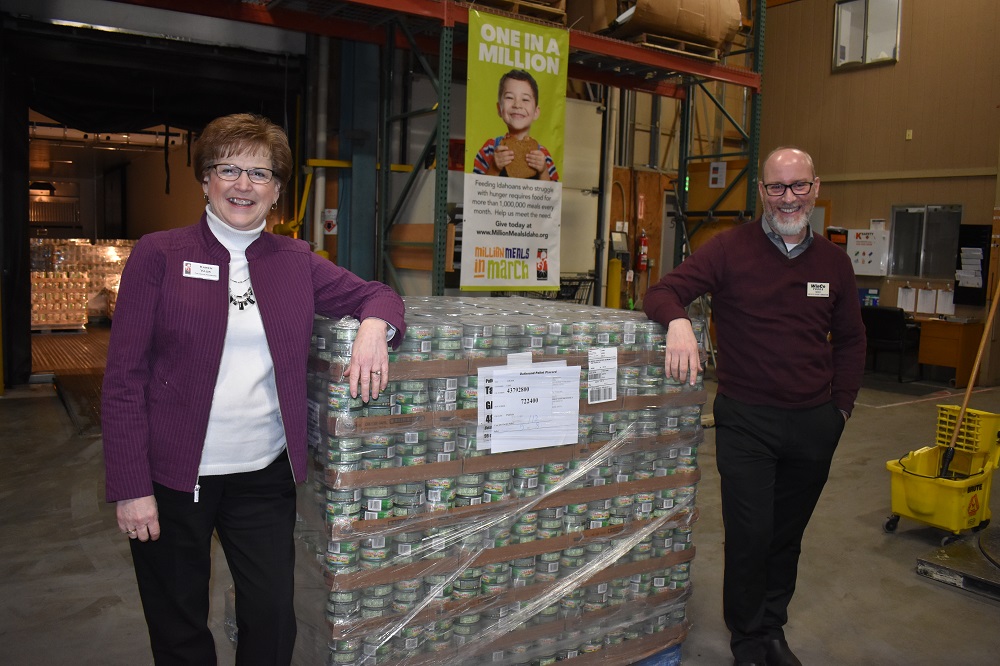 The Idaho Foodbank is celebrating National Nutrition Month with a special campaign to raise the awareness and funds necessary to feed Idaho's hungry during the lean spring months. The "Million Meals in March" campaign, a statewide effort with a goal of collecting the food and funds for 1,000,000 meals in the month. The Foodbank distributes food for more than 1,000,000 meals every month, yet the spring is typically a time when food and fund donations drop off. This hinders the Foodbank's efforts to reach the 1 in 7 Idahoans in need.
Helping the Foodbank reach this goal is Southern Idaho Honda Dealers, which has offered a $20,000 match, doubling every donation through the month, meaning the first $20,000 will be doubled automatically, helping provide the food for 200,000 meals Among the many planned events, Treasure Valley media sponsor Kissin' 92 is hosting a special phone-a-thon on March 23. In eastern Idaho, Idaho Central Credit Union is matching the first $5,000 of a day-long radio campaign on East Idaho Radio. Listeners in both regions will be encouraged to call in and donate to the campaign while qualifying for exciting prizes.
"As a company with its roots in Idaho, we see the struggles of our friends and neighbors who are hungry," said Dick Scott, owner of Tom Scott Honda for the Southern Idaho Honda Dealers. "Giving back has always been a part of our mission and it's an honor to work with the Foodbank in this campaign, helping the work to feed Idahoans."
The first major food donation of the campaign will come from WinCo Foods, which donated $20,000 worth of nutritious, wholesome food to the Foodbank – the equivalent of nearly 10 percent of the campaign goal.
"Even while we see warmer weather and budding plants as a sign of good things to come, hunger doesn't take a spring break," said Karen Vauk, President and CEO of The Idaho Foodbank. "This campaign helps make sure we don't forget the needs of Idahoans during the lean months of Spring."
A special web page has been created for the campaign. The website millionmealsidaho.org will accept monetary donations, list campaign promotions and events, and highlight contributing sponsors statewide.
Those who want to take part in the fun can go to millionmealsidaho.org and click on "events" to see a full list of activities. The public can also join the conversation by following the #MillionMealsIdaho hashtag on Twitter and Instagram.