Staff Spotlight: Lynn Dill, Food Sourcing Manager – Meridian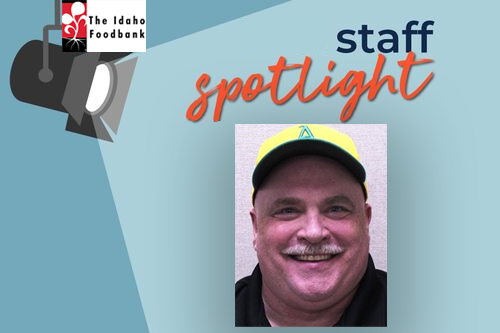 Before working at The Idaho Foodbank, what was the most unusual or interesting job you've ever had?
Before working at the IFB I was the owner of a small flower shop in downtown Meridian. Since I knew nothing about flowers, every day was a learning experience.
What is your WHY, why do you work at The Idaho Foodbank?
Multiple reasons: I love the help we provide, the friendships I have built, and the things I have learned. Couldn't imagine working anywhere else.
What is on your bucket list?
Baseball halls of fame (Cooperstown and Kansas City)
How has The Idaho Foodbank helped you in your career development?
The IFB has changed my mentality from "if you are a hammer then everything looks like a nail" to a more constructive, collaborative mentality.