Staff Spotlight – Natalia Brookshier -  Human Resource Specialist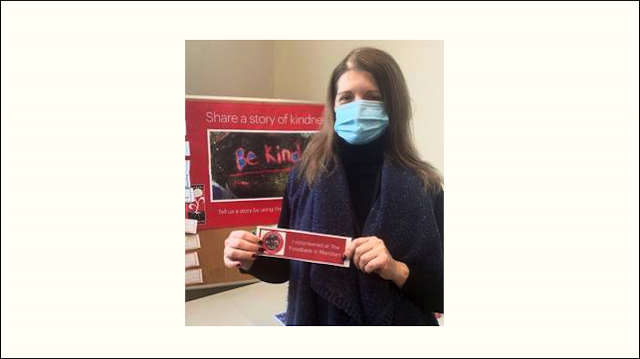 What  are some of your responsibilities as a Human Resource Specialist for The Idaho Foodbank?  
I am responsible for a variety of tasks and there is never a dull moment. However, I would say that my primary role is to be there for the employees in any way I can – be available to answer questions and to handle requests. 
How did COVID-19 change the way you work? 
Our HR team had to figure out how to still be present for our employees, who are mainly working remotely from their homes and some are still on-site at our facilities. We needed to ensure there was always someone available to employees when they needed it, no matter where they are located.  
We also had to get creative when it came to engaging our employees in team-building exercises. We could no longer do in-person gatherings to celebrate holidays or cherished annual competitions — like our employee chili cook-off. We had to figure out how to virtually connect and have fun. In fact, we upgraded our 2020 holiday ugly sweater contest to include pets. Employees submitted adorable photos of their pets in sweaters and in holiday settings. Voting and the announcement of the winner was done online. This new twist was incredibly popular and made me realize how much people really love their pets! 
What is the greatest joy in your work?  
I enjoy figuring out solutions to make an employee's day easier; to create a plan or develop a resource that makes their work more enjoyable. I am constantly exploring ways to engage individuals. Even though the majority of us are working remotely, we still need each other to do the best work possible. 
How would you describe The Idaho Foodbank?  
It is an organization that welcomes everyone with open arms — regardless of the circumstances. What matters right now is what you need and how we can help you.