Stinker Stores Stomp Out Hunger Breaks Records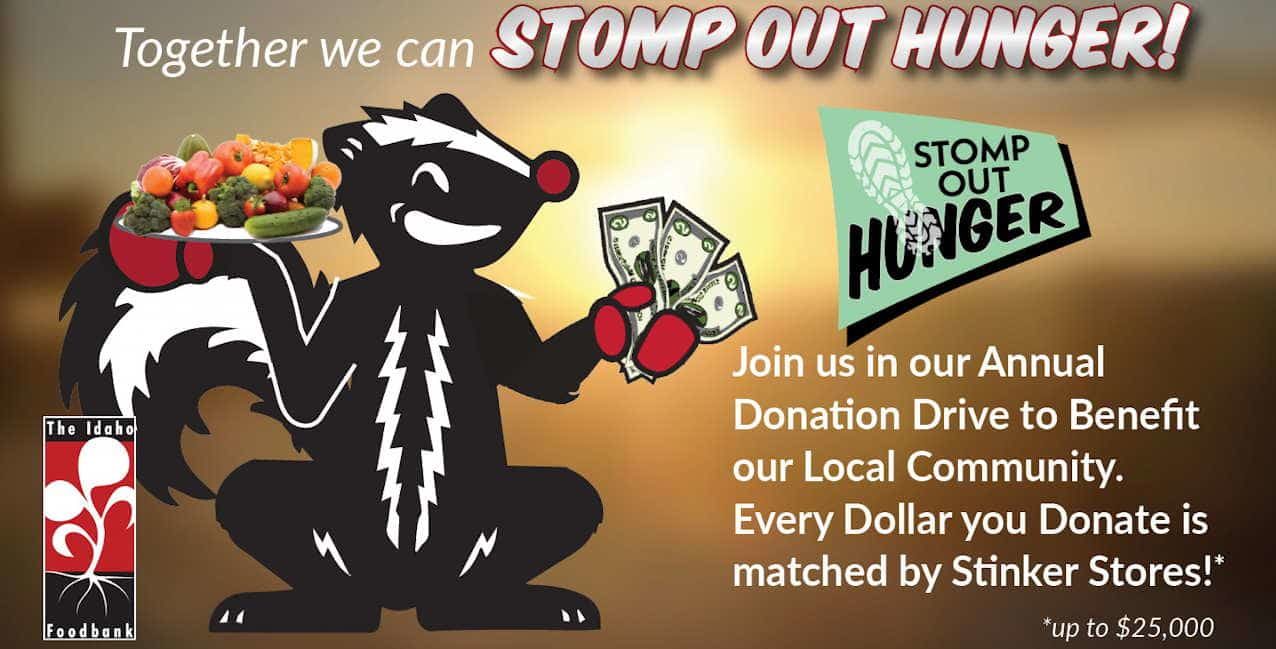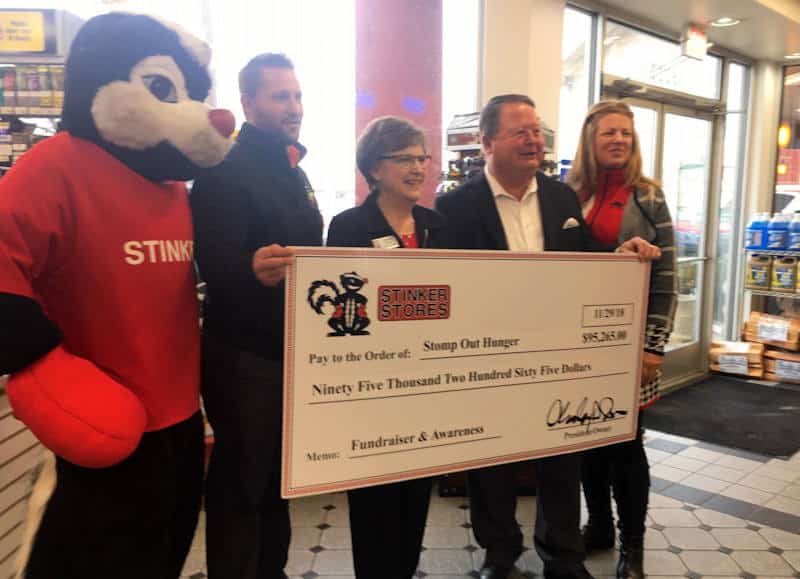 Stinker Stores across Idaho participated in "Stomp out Hunger," a company-wide campaign created to provide as much help as possible to families in need during the holiday season. The Stinker Stores annual campaign delivered a record-breaking drive for the 7th year in a row.
Over the course of 10 days, from November 9-19, 2018, each store in Idaho provided customers the opportunity to add to their purchase at the register by making a donation to The Idaho Foodbank. Statewide, the 67 stores raised $70,265. In addition, owners Nancy and Charley Jones matched the store's donations with their own contribution of $25,000, bringing the grand total to $95,265. This year's donation is over $13,000 more than donations raised in 2017. Because just $1 can provide the food for five meals, this donation can provide enough food for 476,325 meals.
"The Stinker Store customers have shown incredible generosity during this campaign," said The Idaho Foodbank President and CEO Karen Vauk. "It is through their kindness and the efforts of every Stinker Store team member that we are able to provide enough food for thousands of families this holiday season."
All of the Stinker Stores throughout Idaho competed to raise the most funds. This year's winning store was Store #83 located at 6300 N. Eagle Road, raising over $2,945, a full 327% over the store's goal. The 2018 campaign concludes with a celebration and presentation at 12:30 p.m. Thursday, November 29, 2018, at 6300 N. Eagle Road, Boise.
In 2017, customers of Stinker Stores donated more than $56,772. With the company match of $25,000, the 2017 Stomp out Hunger total donation was $81,772.
The Idaho Foodbank is an independent, donor-supported, nonprofit organization founded in 1984, and is the largest distributor of free food assistance in Idaho. From warehouses in Boise, Lewiston and Pocatello, the Foodbank has distributed more than 170 million pounds of food in its 33-year history. In the last fiscal year, the Foodbank distributed enough food to provide more than 15.5 million meals to Idaho families. The Foodbank distributes food through a network of more than 400 community-based partners. These include schools, pantries, senior centers, feeding sites, and shelters. The Foodbank also operates direct-service programs that promote healthy families and communities through good nutrition.