Stretching Your Dollar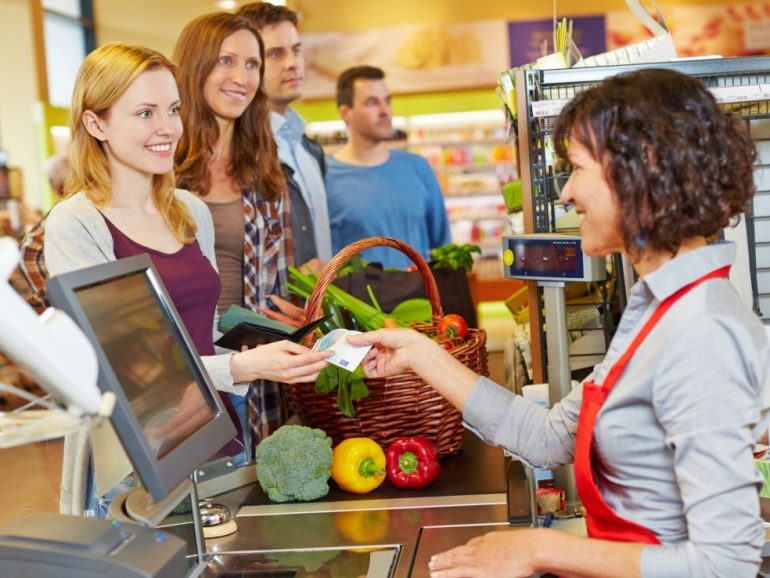 Try some of these tips the next time you're at the grocery store to make the most of your grocery budget!  
Compare Unit Pricing
Unit pricing is the price of a single unit of a product. This information tells consumers the amount they're paying for each unit within the package. Grocery stores display this information on their shelf price tags. It is often listed in small font to the left of the retail price. When choosing between products, compare the unit price as this will tell you which product is a better bang for your buck.
For example, a 32 oz. container of yogurt is $3.54. Therefore, the unit price is $0.11/oz. of yogurt. (This is determined by dividing the total cost of $3.54 by the 32 oz. in the container.) Choosing the store-brand of your favorite products can often be more affordable, but unit pricing will help determine this.
Shop in Season
Shopping in season means selecting produce that is purchased and consumed around the time it is harvested. In season produce is not only more flavorful, but it's a great way to lower the cost of your grocery bill. If the produce you need is not in season, try selecting a canned or frozen version. These are just as nutritious and last much longer than their fresh versions. Comparing the unit price will allow you to make the best decision for your wallet. For more information on in season produce in Idaho, visit idahopreffered.com.
Use Coupons
Prior to your shopping trip, do some planning and research. Plan your meals, create a grocery list, and look for coupons or sales on the products you need. Many grocery stores have rewards programs you can sign up for that provide email/online coupons and discounts. Have these coupons ready at the time of check out and make sure they are applied so you get your discounts and savings.