Susan Shares Her Love With Idaho's Hungry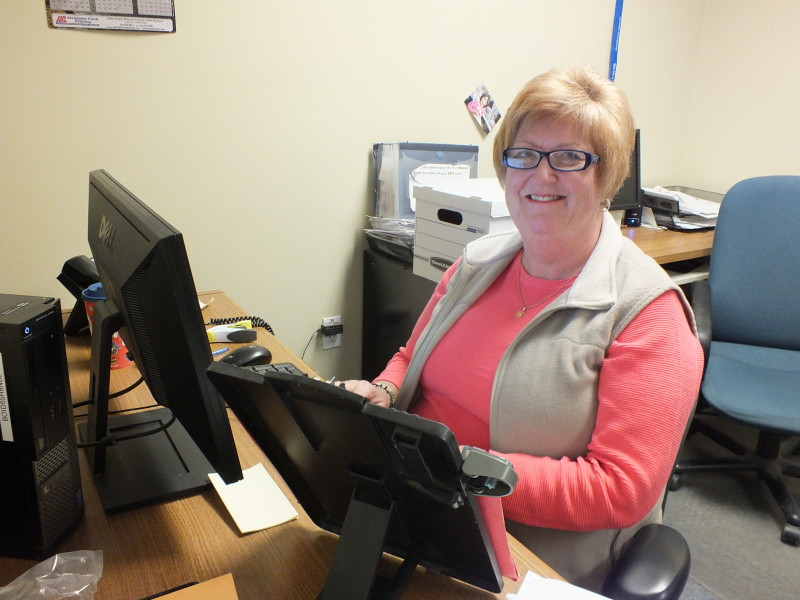 In February of 2016, The Idaho Foodbank is encouraging people to participate in out "Share Your Love" campaign. Whether it be through funds, time or food, we couldn't help the 163,000 people we serve every month without your help.
One woman who is sharing her love is Susan, a volunteer of The Idaho Foodbank for five years.
"I knew about the Foodbank because my work history was with the Department of Health and Welfare, so I knew about folks in need, " Susan says about picking the Foodbank to receive her volunteer hours.
Since her first day, Susan has been volunteering every week, working with our volunteer coordinator with data entry and other office needs. She says she'd encourage anyone looking for volunteer opportunities to consider signing up at The Idaho Foodbank during "Share Your Love".
"I'd tell them to come up with the Foodbank," she says. "You can learn on your first day of orientation. You learn a lot at orientation. I was surprised how many people are actually fed in a day, in a week, in a year, with the food that comes through here.
"While I'm not handing somebody food, I know what I'm doing is still helpful."