Thank You for Helping us Take A Fresh Approach!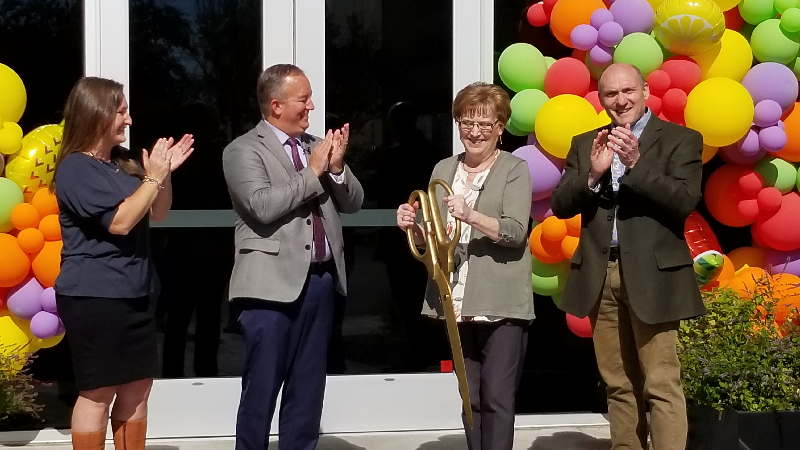 Last month, The Idaho Foodbank held a virtual Grand Opening to celebrate the completion of our capital campaign and give everyone a chance to take a virtual tour of our new 102,000 square foot building in Meridian. This facility serves as Idaho's newest hunger-relief facility supporting the entire state. This event marked the completion of The Foodbank's A Fresh Approach Capital Campaign; which made the new building in Meridian a reality, and also built our facility in Lewiston and made improvements to the Pocatello warehouse.
With the help of generous donors, we expanded our warehouse space along with 10,000 square feet of freezer space, a larger volunteer center and workroom, and a brand-new teaching kitchen for programs like Cooking Matters.  
This space in Meridian has helped us expand our capacity to receive and distribute food to our network of 465 partners statewide. We deeply appreciate the unwavering support of everyone who donated to make this a reality.  
The online grand opening event is available to watch on The Idaho Foodbank's website. You can see a video tour of the facility, watch the ribbon-cutting, and hear from Patricia Kempthorne, former First Lady of Idaho and Chairwoman of the A Fresh Approach Capital Campaign, as well as other community leaders.