Thank You for Hunger Action Month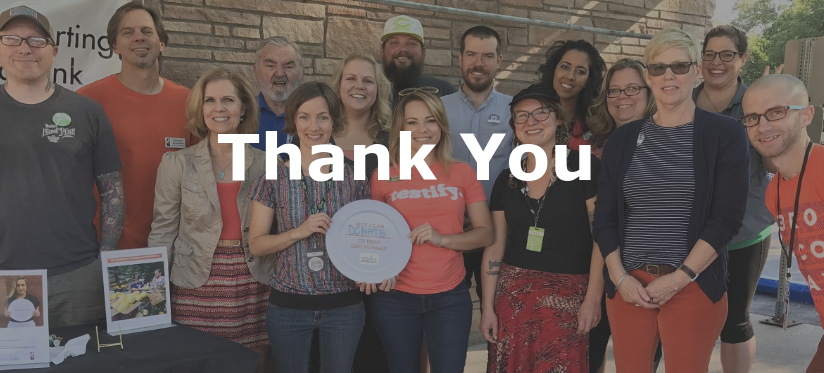 This September was a banner edition of Hunger Action Month, with more organizations and people getting involved than ever before.
Thank you to the Boise Co-op, which encouraged donations at the registers of their Boise and Meridian stores and then matched those donations up to $2,500. We also got an opportunity to celebrate the month with them, our partners the Boise Rescue Mission and St. Vincent de Pau, and Even Stevens, which pledged to give more sandwiches than their already-immense pledge each month.
We were so happy to get the assistance of Boise State University football this year, too. The Broncos used their home game on September 14 to don all orange and encourage fans to do the same. This facilitated the conversation about hunger in Idaho. September 14 also happened to be Hunger Action Day, which was the national day of action – a day national organizations encouraged people to wear orange and take selfies to spread the word about hunger action.
Thank you to everyone who made September a month to remember and who worked to draw attention to the plight of Idahoans who may not have a meal tonight. October is Idaho Hunger Awareness Month and we can't lose any momentum as we head into the holiday season. You all make this work possible.