Thank You to our AmeriCorps VISTA Members!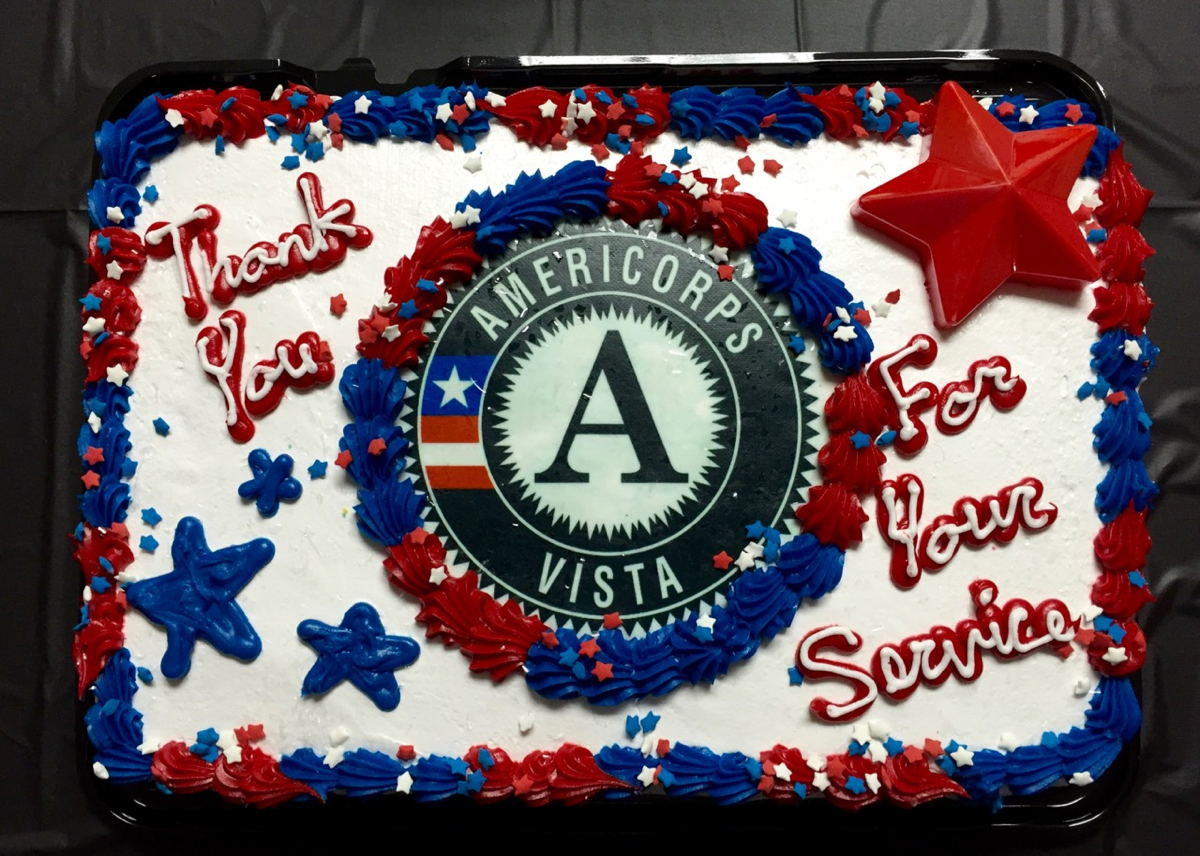 The Idaho Foodbank would like to say thank you to our current group of AmeriCorps VISTA members.  They have successfully completed a one year term of service here at The Idaho Foodbank, working with various departments to expand our capability to address food insecurity in Idaho.  The current group of VISTAs focused on senior and child hunger issues, agency relations, expanding opportunities for outreach with healthcare partners, and working with volunteers.
We are deeply grateful to all the AmeriCorps VISTAs for dedicating a year to community service and volunteerism in Idaho.
AmeriCorps VISTA is a federal government program, sponsored by the Corporation for National and Community Service. President Lyndon Johnson created the VISTA program  in the 1960s under as the domestic version of the Peace Corps.   VISTA members serve a one year term of service focusing on projects which build community programs and poverty relief.  On October 7th, 2016 AmeriCorps VISTAs will celebrate the one millionth member entering service to get things done for America.
Pictured (from L to R):  Kayla Ludwigson, AmeriCorps Program Officer for Idaho; Kimberly Empey, AmeriCorps VISTA member; Casey McGee, AmeriCorps VISTA member; Anne Blake, AmeriCorps VISTA member; Lauren Myers, AmeriCorps VISTA member; Les Connors, AmeriCorps VISTA Leader; April Durrant, AmeriCorps State Director for Idaho.
[rev_slider alias="corps"]