The Idaho Foodbank and Dairy Industry Work Together to Fight Hunger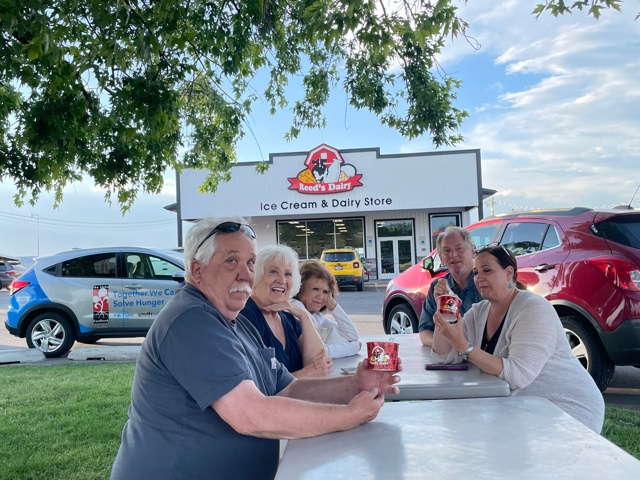 Dairy Month Events in Eastern Idaho and Treasure Valley
Meridian, ID – June is Dairy Month and The Idaho Foodbank is pleased to partner with many in the dairy industry to fight hunger in Idaho. 
In fiscal year 2021, 2.2 million pounds of dairy products were donated to The Idaho Foodbank.  Idaho is one of the top three dairy producing states in the country.  Before and throughout the pandemic, industry leader Dairy West looked for innovative ways to keep assuring dairy was in the hands of families in need.
"Dairy is an important part of a healthy diet and a much sought-after item for the individuals who are in need all over Idaho," said Karen Vauk, President and CEO of The Idaho Foodbank.  "Our dairy industry partners continue to be generous donors to The Idaho Foodbank to help our neighbors in need." 
More than 85% of the food The Idaho Foodbank distributes is considered nutritious. Distribution of this nutritious food, which includes dairy products, is made possible thanks to the generosity of donors, including Chobani.
Earlier this month, food maker Chobani supported mobile food distributions in Kimberly and Filer by providing cases of yogurt to more than 250 households struggling to make ends meet.
Chobani is joined by producers and companies across Idaho in their support of providing critical nutrition to the more than 202,000 Idahoans who may be experiencing hunger. This projection of need is based on Feeding America's Map the Meal Gap report which also shared that 1 in 8 kids may experience hunger as their families face resource struggles.  
To keep the milk and dairy flowing, Reed's Dairy is also partnering with The Foodbank. On Wednesday, June 23rd Reed's Dairy will be hosting The Idaho Foodbank night at their locations in Ammon, Boise, Idaho Falls and Meridian.  From 7 PM to 10 PM on June 23rd a portion of the proceeds from their sales will be donated to The Idaho Foodbank. Visit our website at idahofoodbank.org/events for additional information and to find their retail store locations.
Reed's Dairy sells chocolate milk, cheese curds, grilled cheese, and over 80 flavors of ice cream.  "As an Idaho-based business, we understand the importance of supporting the communities throughout the state, and this is one way of supporting the important work of The Idaho Foodbank," said Sam Reed of Reed's Dairy.  "We thought this would be a great way to celebrate Dairy Month and help our neighbors who are facing hunger."
###