The Idaho Foodbank Announces New Board Members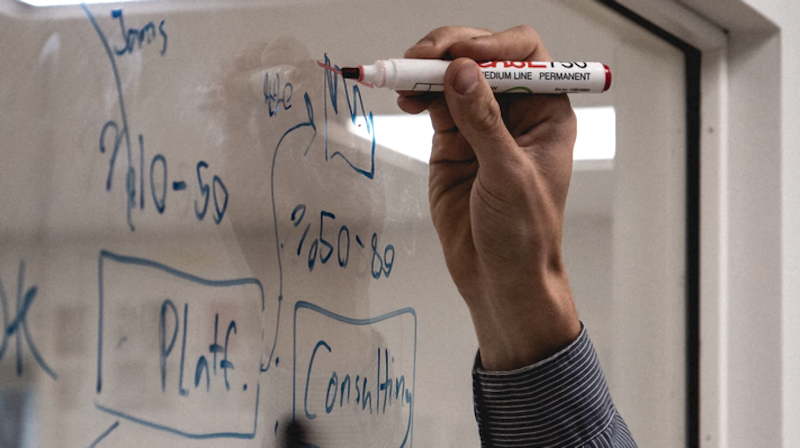 Five philanthropic community members join executive board
Boise, ID – March 25, 2021 – The Idaho Foodbank is pleased to announce five new members to its board of directors. These community members bring years of business, nonprofit and philanthropic experience to an esteemed and strategic group helping to solve the challenge of hunger in Idaho.
"We are delighted to welcome new members to our Board of Directors from Pocatello, Moscow, Boise and Meridian. Each of the incoming directors contribute a diverse skill-set which will enable our organization to even better serve our Idahoans struggling to feed their families," says Karen Vauk, President and CEO of The Idaho Foodbank.
Throughout the decades, The Idaho Foodbank Board has navigated many challenges including recessions, government shut-downs, changes to SNAP benefits (food stamps), food shortages, and a prolific increase in food insecurity brought on by the effects of the COVID-19 pandemic.
In the face of these trials and tribulations, The Idaho Foodbank has adapted and continued to feed Idaho's most vulnerable, continuously scaling up to meet the needs of those struggling with food insecurity across the state. The Board is a well-rounded group of empathetic and talented people from multiple corners of Idaho. Their community knowledge, advice, and experience helps to guide the organization to help make smart and strategic decisions ultimately better serving individuals, families and communities facing food insecurity.
The Idaho Foodbank Board of Directors is delighted to welcome the following directors, serving their 3 year terms:
Diane Bevan 
Diane is currently Executive Director of Idaho Women's Business Center and Founder and CEO of the Idaho Hispanic Foundation. She is heavily invested in the success of small business, women-owned businesses, the Hispanic population and her community in Meridian and greater Idaho. Diane will help to strengthen the Foodbank's activity and commitment within the Hispanic community.
Steve Busch
Retired after 27 years from Busch Distributors, Inc., in Moscow, ID, Steve is passionate about representing Northern Idaho. He has shown devotion to his community holding positions as Chair of City of Moscow Public Works Finance Committee (3 years), Moscow City Council Member (6 years), and President of Moscow City Council (2 years). He is currently serving his eighth year on Idaho Catholic Foundation Board of Directors and his fifth year on Gritman Medical Center Board of Directors. Steve brings decades of nonprofit experience and regional insight to the Foodbank.
Damiao Loucao
Damiao started his professional career at Sysco Idaho, INC. as an order selector. With over 25 years building his career, he now serves as Vice President of Operations. Damiao brings extensive experience in advanced operations management and warehouse efficiencies to The Idaho Foodbank, along with his love for languages. He is fluent in English, Portuguese, Spanish and Italian. Damiao brings a wealth of food distribution management and operations experience to the Foodbank's statewide operation.
Lyn Redington 
Lyn has dedicated her career to education. She has experience in every aspect of the higher education student experience and is currently Vice President for Student Affairs and Enrollment Management at Idaho State University in Pocatello. Lyn has a tight grasp on the needs and concerns of students and their families. She will assist the Foodbank in identifying solutions for this demographic, collaboration opportunities, and regional insight.
Rick Stott
Rick has extensive management experience, particularly in the agriculture sector. He has spent the last eight years as the CEO and President of Superior Farms and its subsidiaries, an ESOP company, with 450 employee/owners across the United States, Mexico, Canada, and China. He was the Executive VP and held other officer positions at Agri Beef, and is one of the creators of the "Beef Counts" Idaho and Washington Food Bank Program, that has provided millions of beef servings to families in need across Idaho and Washington. Rick brings in-depth knowledge of the agriculture sector and operations.
The Idaho Foodbank would like to extend its sincere gratitude to former Board members Adam Cuneo, John Hammel, Jim Lamb, Kristine Rogers, and Shane Thomas for their significant contributions to the Board and helping to further The Idaho Foodbank's mission to end hunger in Idaho.
###
CONTACT
Morgan Wilson, Chief Development Officer, The Idaho Foodbank
Mobile: 208-577-5691 | morganw@idahofoodbank.org