The Idaho Foodbank Increases Food Distribution 20 Percent Across The State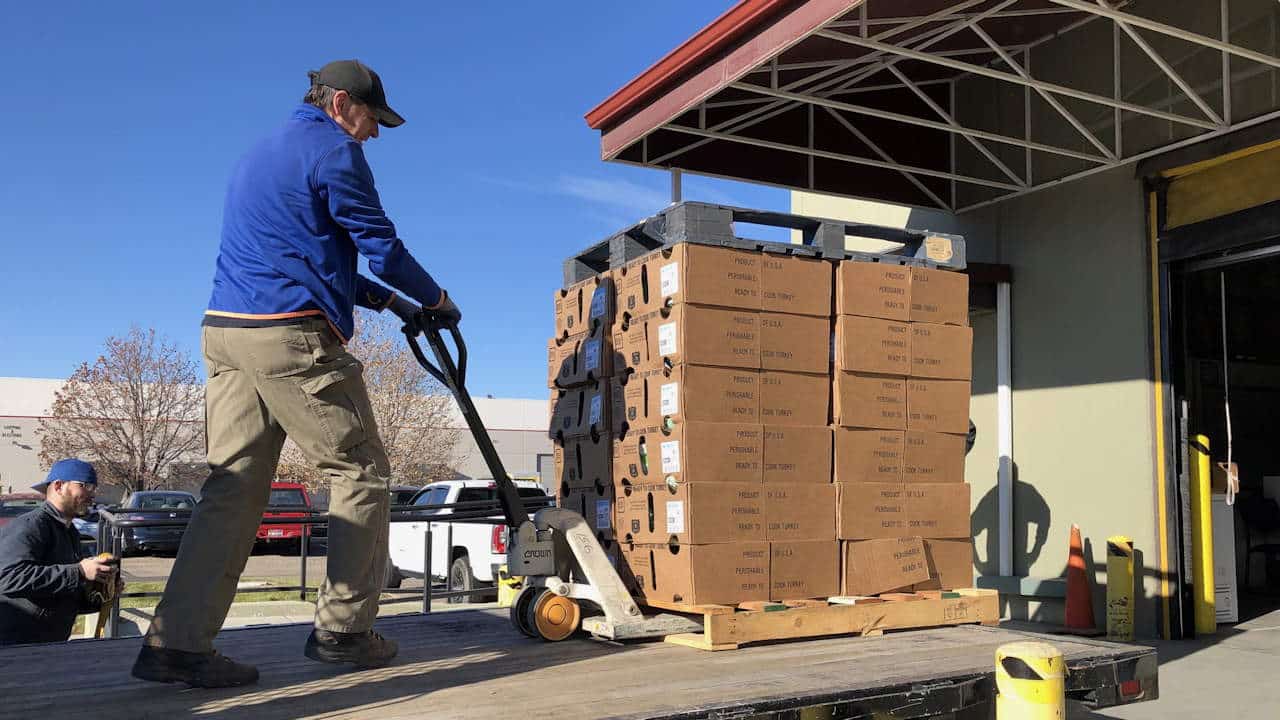 Lasting effects of government shutdown and "SNAP gap" increases demand and food insecurity
February 7, 2019 – Boise, ID – The Idaho Foodbank is taking action to increase its food distribution by 20% to combat the residual effects of the government shutdown. As the state's largest hunger relief organization and largest distributor of free food assistance, The Idaho Foodbank's increase will provide food for an additional 266,000 meals starting this week and extending into early March.
Food and fund donations from partners and individual community members will support the increased deliveries and larger orders planned to offset anticipated heightened food insecurity between mid-February and mid-March.
The government has reopened until at least February 15, 2019, but there are still significant concerns about the shutdown's lingering effects. Federal workers are still waiting for backpay, more than a million federal contract employees have lost almost 10 percent of their yearly income, and millions of food stamp recipients are worried.
"When uncertain conditions like the government shutdown create doubt, insecurity and hardship for so many, it's more important than ever that we remind all Idahoans that 1) we're here to provide good food to anyone and everyone who needs a hand up and 2) we have a wide network of partner agencies and mobile pantries that are as committed as we are to provide food for those in need," said Karen Vauk, president and CEO of The Idaho Foodbank. "No one should go hungry because of the shutdown," she added.
The early issuance of February SNAP (Supplemental Nutrition Assistance Program) benefits on January 20 has created a "SNAP gap," causing a significant financial strain for SNAP participants. SNAP recipients will experience 40-49 days between the issuance of February and March SNAP benefits, depending on each recipient's benefits schedule.
It is well documented that SNAP benefits normally run out for most households before the end of the month. Within a week of receiving SNAP, households redeem over half of their SNAP allotments. By the end of the second week, SNAP households have redeemed over three-quarters of their benefits, and by the end of the third week, which arrives this month on February 10, they have redeemed 90 percent.
For more information on how the December 22, 2018-January 25, 2019, government shutdown affected the SNAP program and other federal programs and what The Idaho Foodbank is doing to support those who are experiencing food insecurity because of it, please visit www.idahofoodbank.org/get-help-give-help.
The Idaho Foodbank is an independent, donor-supported, nonprofit organization founded in 1984, and is the largest distributor of free food assistance in Idaho. From warehouses in Boise, Lewiston and Pocatello, the Foodbank has distributed more than 170 million pounds of food in its 34-year history. In the last fiscal year, the Foodbank distributed enough food to provide more than 15.5 million meals to Idaho families. The Foodbank distributes food through a network of more than 400 community-based partners. These include schools, pantries, senior centers, feeding sites, and shelters. The Foodbank also operates direct-service programs that promote healthy families and communities through good nutrition. Visit idahofoodbank.org for more information.
###
[button color="blue" link="https://idahofoodbank.org/wp-content/uploads/2019/02/IFB-Media-Alert-2-07-19-SNAP.docx" size="default" icon_before="fas fa-file-word" target="_self" block="false" title="SNAP Media Alert"]Download Media Alert[/button]