The Idaho Foodbank Welcomes Adam Walker as Eastern Idaho Branch Manager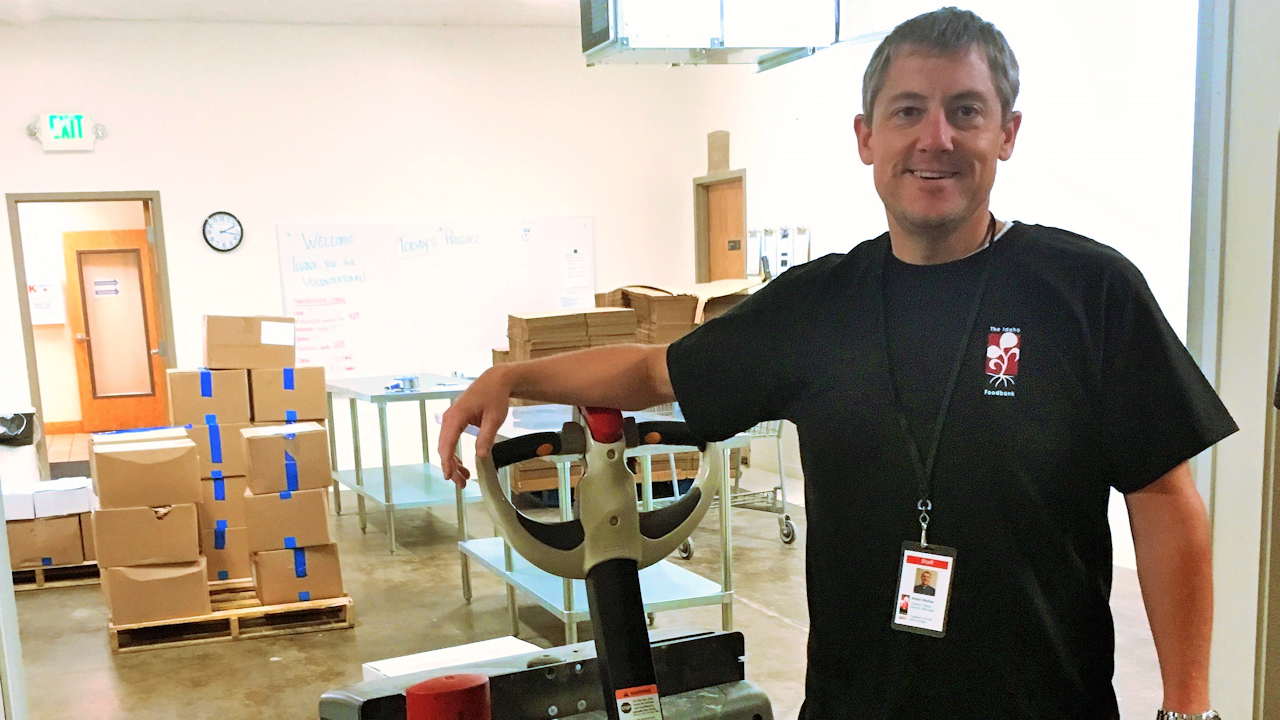 Adam Walker has been named manager for The Idaho Foodbank's Eastern Idaho Branch. Walker leads overall operations at the Eastern Idaho Branch, overseeing product receipt and distribution, logistics and transportation, inventory control, and programs planning and execution. He also serves as the voice and face for The Idaho Foodbank within the region, engaging with people the Foodbank serves, donors and communities.
During fiscal year 2018, the Eastern Idaho Branch distributed more than 5.2 million pounds of food (enough food for 4.4 million meals) to an average 28,000 people each month. The Eastern Idaho Branch is located in Pocatello and serves 16 counties.
Walker brings to The Idaho Foodbank 14 years of experience in the industrial and agricultural industries, with a specialization in logistics and procurement. He is a Pocatello native, a graduate of Century High School and attended Idaho State University, where he majored in business management.
Walker said personal experience with the "meal gap" prompted him to further research the food insecurity situation in his home state.
"Realizing the need for food assistance led me to seek a position and organization where I could apply my private industry and lean manufacturing experience to benefit others," Walker said. "As manager of The Idaho Foodbank's Eastern Idaho Branch, I will apply my skill set to help the facility become as efficient as possible to serve those in need."
"We are very fortunate to have Adam join our team as we strive for a hunger-free Idaho," said Karen Vauk, president and CEO, The Idaho Foodbank. "We believe the community will enjoy working with Adam as he educates and advocates for people needing food assistance, supports local volunteers and forms trustworthy alliances and partnerships with donors and others who make our work possible."