Things will get better: Janet's story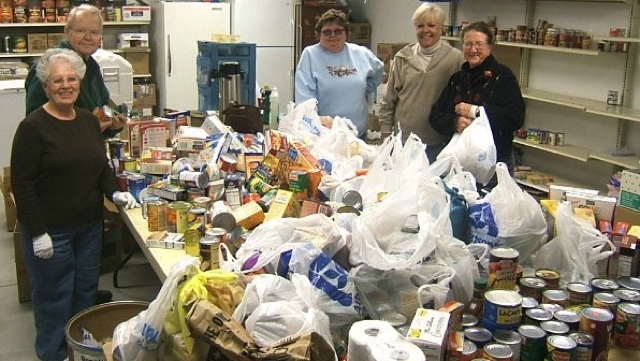 For a parent, the pangs of hunger are hardly the worst torment endured. Far beyond the focus on one's own discomfort is an aim at quieting the grumblings of your little ones. It's a burden felt by the parents of the 83,000 hungry Idaho children, and it's a torment that Janet knows all too well.
In the early 1980's, Janet was a young mother with three children for whom there was seemingly never quite enough.
"There was a time when I realized no matter how hard my husband worked, no matter how much I saved, no matter how many corners I cut, it just wasn't enough," Janet says.
Janet was a stay-at-home mother. She canned, made homemade bread, and tried to stretch whatever food her family received in commodities or food stamps each month.
But no matter how thin the safety net felt, there was never a time where she allowed her children to feel the stresses that she and her husband were enduring.
"My children never went hungry," she says. "I was very fortunate. There was a time when I didn't eat as much and my husband didn't eat as much as we wanted. I'm sure our children were bored with some of the food they got. But, we were fortunate."
That period lasted in Janet's life for years. Eventually, like so many other Idahoans, the trial ended. But that doesn't mean she stopped visiting her pantry.
Like she had done even during the height of her struggles, Janet dedicated the next period of her life to helping at her local pantry as a volunteer. Now, three decades later, she's on the board of a pantry in The Idaho Foodbank network. She says she sees her own family in the faces of the people she serves.
"It's one of those things down there at the pantry or at the dinner when you have a parent that comes up to you and the mom says she's so glad you're there because it's the only night she knows her children will get a full belly that week. I'm so glad I'm able to do this at this point in my life," she said.
Time has gone by, but Janet says she, her husband, and even her children are better off because of the struggle and the success in improving their economic circumstances.
Even with Janet's own family beyond hunger, 240,000 other Idahoans are left in the depth of their own stress. But Janet knows that's temporary, thanks to the giving people who support the Foodbank and local pantries as donors, volunteers and advocates.
"You can't put a box around hope," she says. "It's something that survives everything. People in the most dire circumstances still have hope that things will get better. Things will get better."
To learn more about how you can help, CLICK HERE.