Educating Hungry Kids: You Can't Think If You Can't Eat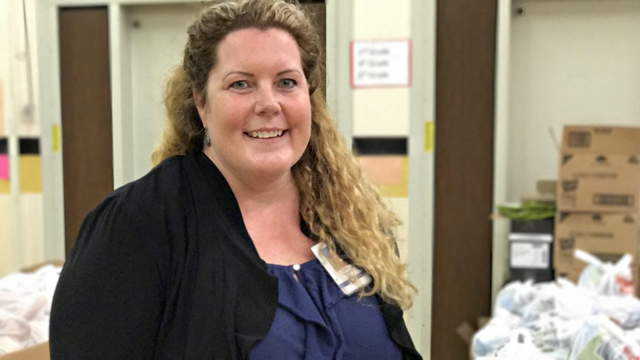 Teaching elementary school students effectively is an effort that extends far beyond what happens in the classroom.
This is a lesson learned by Susan, a teacher at Whittier Elementary School in Boise, in the time since she began teaching 18 years ago. From family dynamic to parental involvement, there are myriad elements which play a role in a student's preparedness when they're sitting at their desk. While the pupil's brain is the most obvious focus for teachers, one of the most impactful learning apparatuses, says Susan, is the stomach.
"You can't think if you don't have the nutrients you need in your body," Susan says. "And if you can't think, you can't learn. So, it all actually starts and stops with food."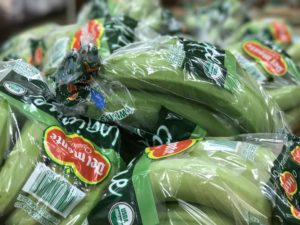 That is why Susan spends one evening every month helping give boxes of food to families near Whittier as part of a Mobile Pantry. Since the school lacks the room for a brick-and-mortar pantry for families in need, The Idaho Foodbank has paired up with the Boise School District and the City of Boise to distribute the food the community needs.
"We see a lot of need here," says Susan. "We have people who are low-income here who just need a helping hand.  This program gives them an opportunity to get the food they need by going to a place they already know and feel comfortable with."
It's rewarding, say Susan and some fellow teachers, to see students they recognize from school hallways, showing up with their parents to receive a food box filled with nutritious and wholesome food. And that reward comes with other emotions.
"To see them come into the classroom and flourish after receiving a free meal or a food box is actually very powerful," Susan says. "It's kind of emotional. It makes me realize what their lives are like at home. And it makes me thankful for what I have."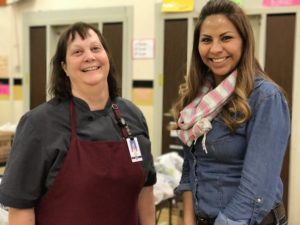 Students who are hungry often struggle to succeed in school. That extra burden of food insecurity can often lead to failed assignments, attention deficiencies and acting out. Teachers have recognized these signs and work together to reach students in whom they see signs of hunger.
"Food gives them the energy they need to think, to learn," says Susan. "I think it's important to recognize there's a whole lot more going on in their lives besides what's happening in the classroom. It's not just about a student not paying attention or following along in class.They're actually much more aware of the world and the harsh realities of the world than many of us who are adults or teachers."
To learn more about the School Pantry and Mobile Pantry programs, click the links. To volunteer at one of these events, email volunteerservices@idahofoodbank.org.