Three Generations Volunteer At Foodbank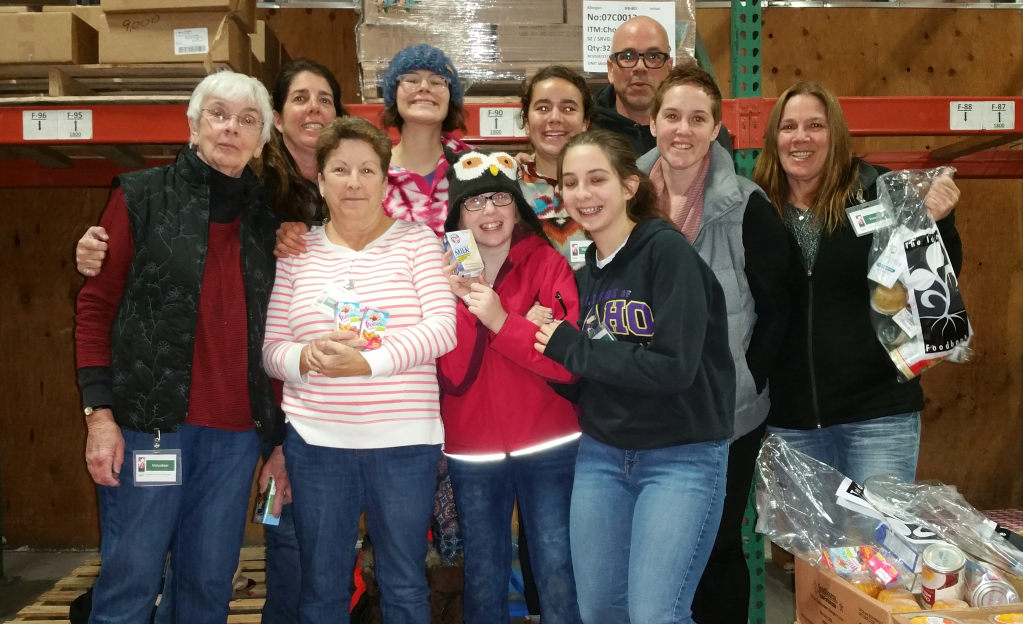 The following is a letter from Brook Richter, who was one of a family of three generations which came to volunteer at The Idaho Foodbank on the day before Thanksgiving. She comes from a family of caring people with hearts for the mission to solve hunger. We'll let her tell you about her experiences in her own words. Thank you, Richter family!
On Wednesday November 23rd, three generations of my family – The Richters-  volunteered for two hours helping pack the food for the children's backpacks. My grandmother was there with my father and two aunts along with my two cousins and sister. Some came from New York, I myself and family Colorado, and some from Star, ID. We have volunteered in the past at your facility and we all are involved in other local food banks in our hometowns. 
In Fort Collins, Colorado, I founded the Poudre School Pantry at my High School.  I was able to establish a connection with Global Leaders, a local nonprofit to receive a 501c3 number that made it possible to purchase food from the Food Bank of Larimer County through their Food Link Program. I also helped my younger sister to plan a 5K to race money in order to purchase over 1,000 lbs. of food for 50 plus families every month. This accomplishment has not only impacted my life but made it possible for families within the Poudre Community and beyond to provide healthy food for their families that they might not otherwise be able to receive. My goal was to spread the word and help to alleviate hunger within Fort Collins one step at a time and I feel that I was able to do so.
It has continued on from my sophomore year now to my senior year and then will be taken over by my younger sister and another student following my graduation. Each month we invite 60 families to Poudre to pick up food that is most essential for their families that month. Food choices range from fresh and local produce to canned beans and cereal. Each family leaves with about 40 plus pounds (two boxes worth) to take home to their families. We serve teacher designated families from our school, who then are invited. 
Thanks so much, Richter family. We appreciated meeting you and joining with you in your passion to solve hunger in Idaho and beyond!