Truckers Delivering Hope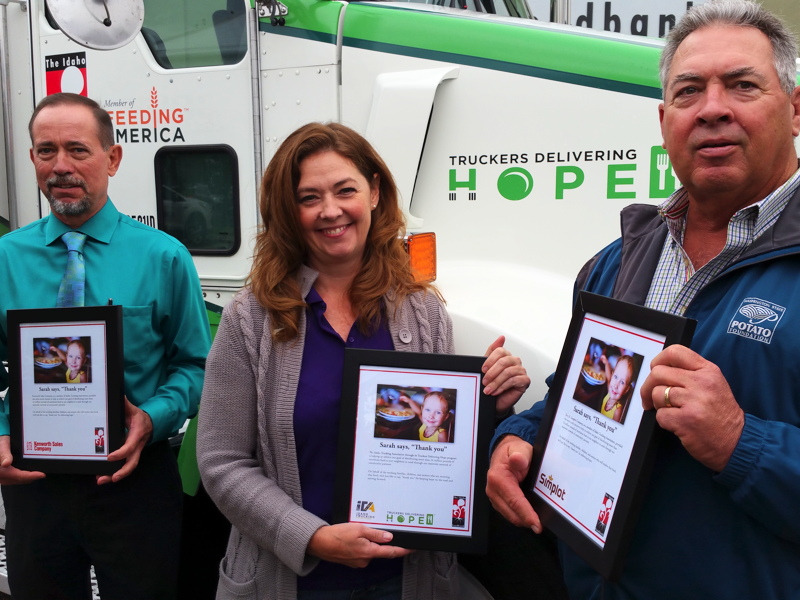 The Idaho Trucking Association and Truckers Delivering Hope are helping The Idaho Foodbank launch "Idaho Hunger Awareness Month" for October with a major donation, and it couldn't come at a better time.
As The Idaho Foodbank distributes more fresh and nutritious food than ever before, the strains on the current fleet of trucks adds up.
This logistical struggle is being alleviated thanks to the incredible generosity of the Idaho Trucking Association, the JR Simplot Company and Kenworth Sales Co, donating two leases of semi-truck tractors. These two trucks help safely access far-reaching areas in Idaho with the food on which many families depend.
The new trucks are branded with "Truckers Delivering Hope", to spread awareness of the charity program of the Idaho Trucking Association. This donation is only the most recent in the campaign started to help organizations like The Idaho Foodbank expand their capacities through transportation and storage.
"The members of our organization spend a lot of time traveling our state and seeing the needs in each community," said Bill Moad, Director of Fleet Operations for the J.R. Simplot Company and the Idaho Trucking Association's Past Chairman. "We at the Idaho Trucking Association know the difficulty of reaching rural areas in our state, like the Foodbank must do each day. We hope this donation helps them in that effort."
Through Truckers Delivering Hope, the members of the Idaho Trucking Association have donated transportation, food, money and volunteers efforts to support the mission of The Idaho Foodbank. In the last fiscal year alone and through the various opportunities to give to the Foodbank, the members of the Idaho Trucking Association donated the equivalent of $170,000 in transportation costs. Members of ITA moved about 1.8 million pounds of food. That's the equivalent of 1.5 million meals.
"The Idaho Trucking Association's generosity is making a tremendous impact on the lives of Idahoans in need," said Karen Vauk, President and CEO of The Idaho Foodbank. "Our state's geography presents many challenges in the effort to reach as many people as possible of the 250,000 people who are hungry. Their dedication to helping solve hunger has become invaluable to our work."