Nutrition: When filling your plate, try to Eat the Rainbow!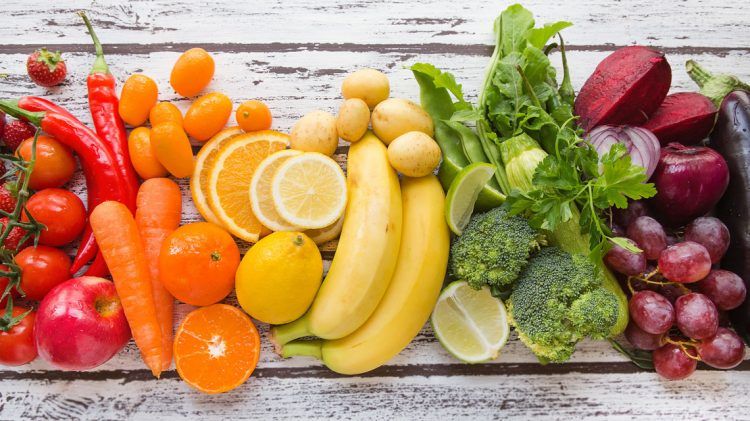 We often hear that we should consume a variety of colors of fruits and vegetables. In other words, "Eat the Rainbow." Eating a wide range of different fruits and vegetables will supply us with important vitamins, minerals, antioxidants and dietary fiber our bodies need to thrive. They help us maintain a healthy weight and can also lower the risk of conditions such as diabetes, heart disease and some types of cancer. But does it really matter how much, what types, or what forms of them we eat?
The USDA MyPlate Plan gives some guidance on what we should strive to include in our diets over the course of a day or week. The plan suggests we fill half of our plate with fruits and vegetables; that we focus on whole fruit instead of forms such as juice; and that we vary the vegetables we eat. Remember that if fresh produce isn't available, you can substitute frozen or canned fruits and vegetables.
You can also add more of the rainbow to your diet by incorporating them into other foods you are preparing. Are you making Chicken or Tuna Salad? Add in some chopped or shredded celery or some red or green onion. You could also add carrots, cucumbers, bell peppers, broccoli, olives, grapes, raisins or apples. If you are making meatloaf, you can mix vegetables in with the meat. Consider mushrooms, spinach, zucchini, carrots, onion, bell peppers, or celery.
Getting creative with incorporating more fruits and vegetables into your diet can be a terrific way to increase their share of space on your plate. You can find a quick, healthy and colorful vegetable recipe that will brighten up your meal here: