U of I & ISU Food Fight!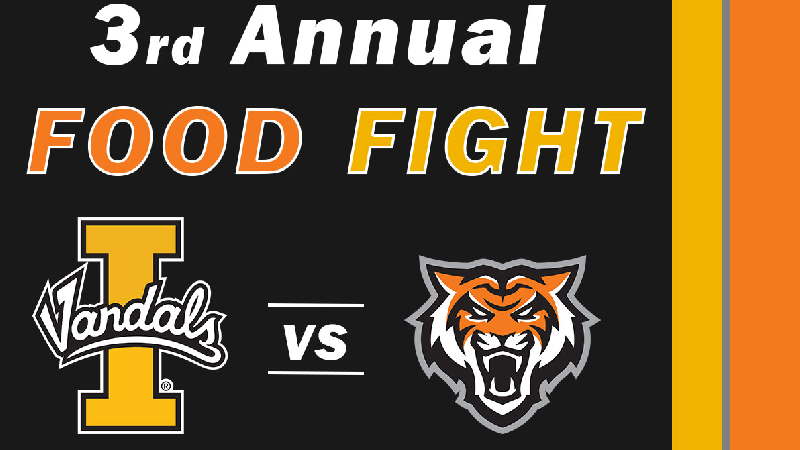 University of Idaho (U of I) and Idaho State University (ISU) are having a Food Fight! For the week leading up to the U of I vs. ISU football game, the two schools will be competing to see who can raise the most funds and provide the most food for their community food pantries. Funds raised during the event will go to The Idaho Foodbank. The Food Fight begins on November 15th and runs through the big game on Saturday, November 20th in Pocatello.
Thank you to the Vandals and the Bengals for working together to end hunger in all corners of Idaho.