Empty Bowls
The Idaho Foodbank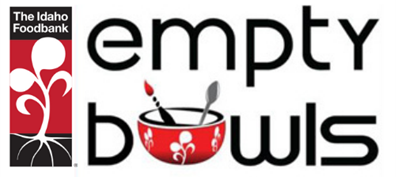 About
Empty Bowls is a community event to fight hunger. Handcrafted & hand painted bowls can be purchased online November 23 - December 1, 2023.
Each time a meal is enjoyed in a purchased bowl, this is a reminder that not all Idahoans know where their next meal is coming from.
All funds raised will help provide food assistance to local Idahoans experiencing food insecurity.
Location
3630 E. Commercial Court, Meridian Idaho 83642
Meridian, ID 83642
Map It