Cranksgiving
Barrie's Ski and Sports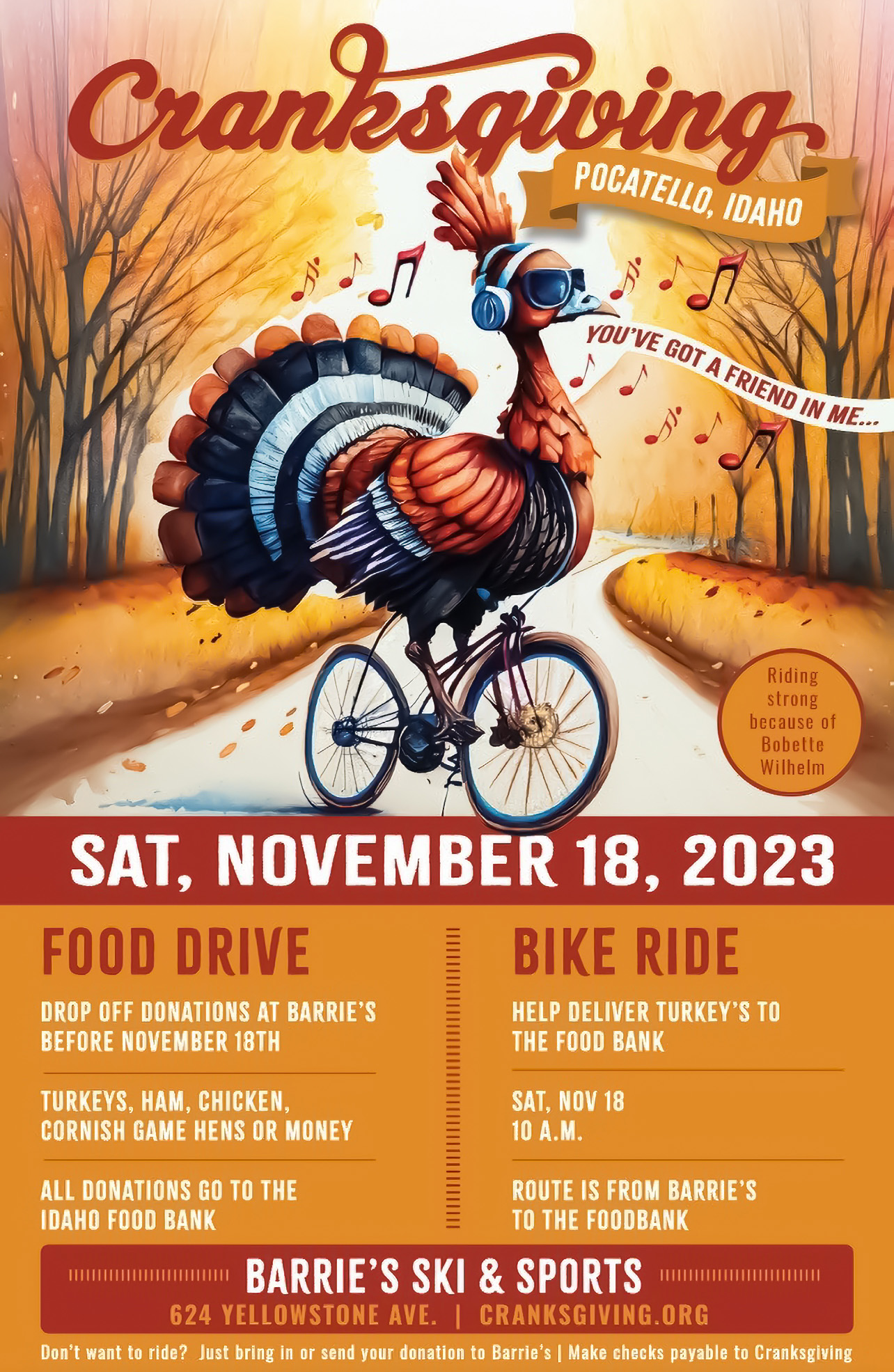 About
It's that turkey time of the year! Come join Barrie's Ski & Sports for their 16th annual Cranksgiving event. To meet the increased need for assistance in Bannock county, we are asking for your support to help us gather turkeys to be distributed at the Bannock County Thanksgiving food box distribution. Turkeys and monetary donations can be dropped off at Barrie's Ski & Sports, or the Idaho Foodbank. All donations will need to be made by 10:00am November 18th.
Want to continue the fun? Grab your bike and meet us at 10:00am at Barrie's Ski and Sports on Saturday, November 18th as we peddle the remaining precious proteins to the food bank warehouse.
For more information you can contact the Pocatello branch at 208-233-8811.
Location
624 Yellowstone Ave
Pocatello, ID 83201
Map It