Volunteer Spotlight – Bill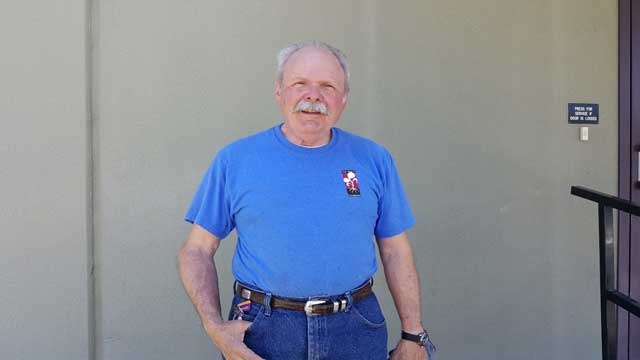 Bill is the personification of a "people person." To him, this place is all about the people. "The people here are great. The volunteers, staff and employees. And the agencies that come here to get the food we get ready — they are great, too."
After 40 years in the telecommunications field, Bill knows a thing or two about helping people. After retiring from Boeing, he started his volunteer career as a safety manager at Usful Glassworks. "I helped train people needing employment or getting them the skills they need. Refugees, homeless or anyone who needs our help."
Then, he heard about The Idaho Foodbank and has been here ever since.  Bill volunteers in our Distribution area getting food palletized and ready for the many partner agencies who arrive here to collect and then distribute food to hungry Idahoans.
"I feel proud and happy being here." Bill is among a dedicated volunteer group who come daily to help get food ready for the agencies. He appreciates hard work. "I see what I do matters here, how what I do is linked to all of the agencies." In the end, it is still all about people.
"And I get to kind of work out every day here, moving food." That too.