Volunteer Spotlight: Laura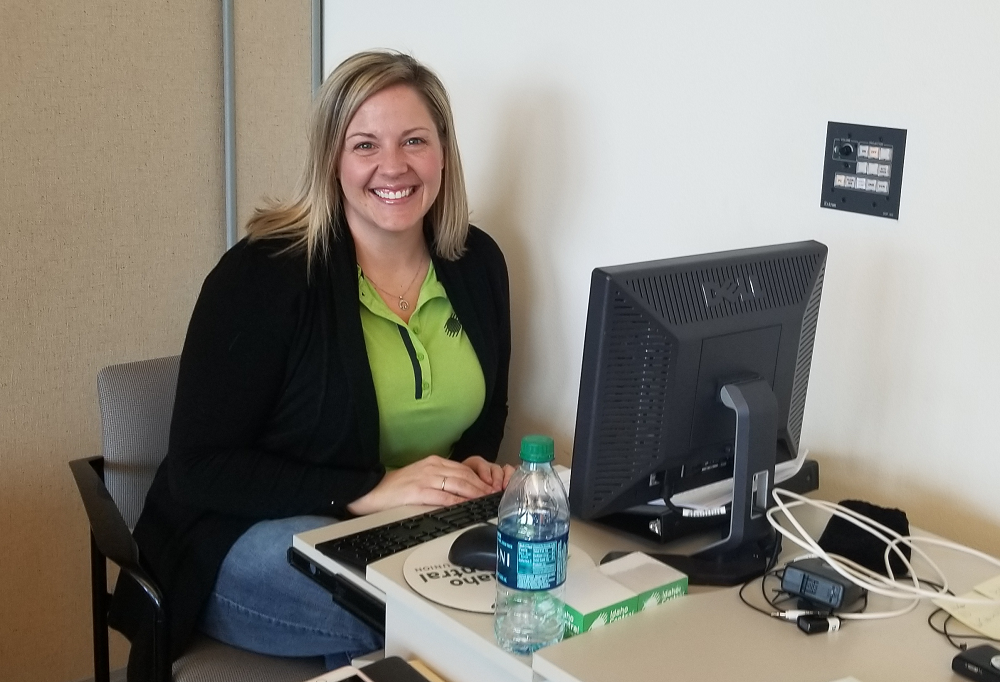 Spring is a time food, money and time donations can often drop off as the weather gets nicer. That's why The Idaho Foodbank works with community partners to help raise funds to feed hungry Idahoans. One of those partners is Idaho Central Credit Union, who recently hosted the second annual radio-a-thon in its Pocatello headquarters to support The Idaho Foodbank's Million Meals in March Campaign.
Laura Smith is the Director of Public Relations at ICCU and she sees a tremendous benefit in community partnerships like the one with the Foodbank.
"One reason that we align with the Foodbank is it's statewide and so are we as a credit union," said Smith. "It serves all of the areas that we serve which is important to us."
Much like The Idaho Foodbank's reach across the state, ICCU has 33 branches from North Idaho to Rexburg and everywhere in between.
As part of the Million Meals in March radio-a-thon, The Idaho Foodbank and ICCU worked with local radio stations KORR 104 and KZBQ to get the word out and help secure donations.
"They do such a great job of marketing this and being really present and involved in our community," Laura said. "It's a good partnership."
When it comes to supporting the Foodbank, the first thing that comes to most people's minds is donating food. While food drives will always be beneficial, fund drives can actually provide even more food in the long run. Just $1 can provide the food for 5 meals, so the $3,300 raised from the Pocatello phone-a-thon provided food for 16,500 meals.
"Connecting those dots is important for people to understand," Laura said. "Their dollar can go further when they give. It can really make a bigger difference."
The partnership between The Idaho Foodbank and Idaho Central Credit Union is one that helps solve hunger in communities across the state.
"We have loved doing a significant push with The Idaho Foodbank for the past several years," Laura said. "To understand the scope of that and how much it means for the entire state, it's great to call attention to."