Weiser Mobile Pantry Distributes Roasts to Families in Need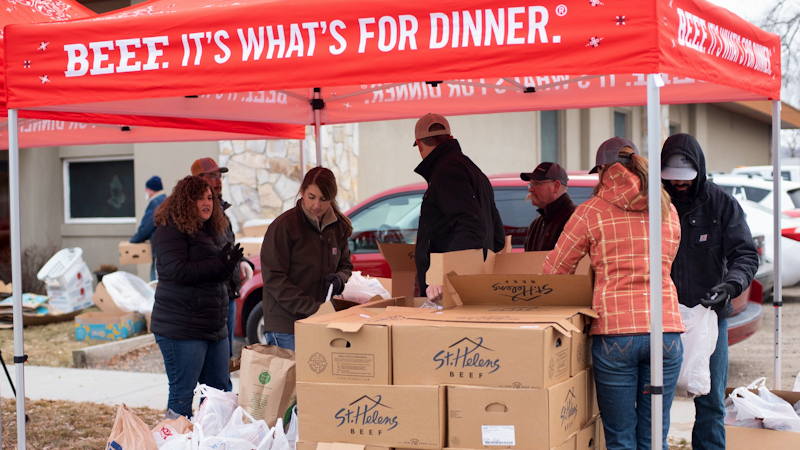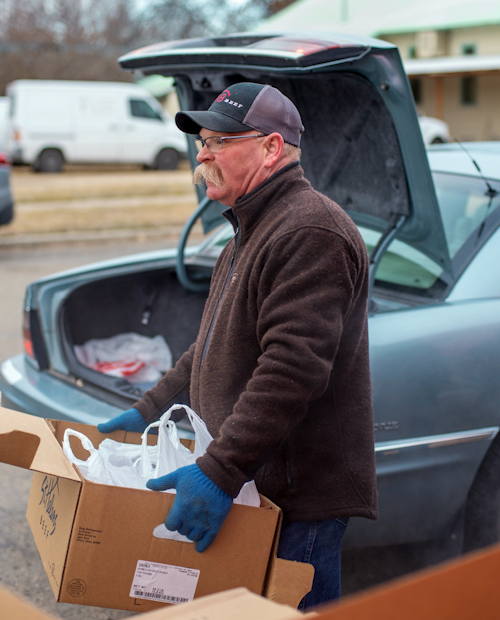 Every third Wednesday of the month the parking lot outside of the Cornerstone Assembly of God Church in Weiser Idaho is filled to capacity. The drivers remain in their cars; some are reading, some are knitting, some are listening to the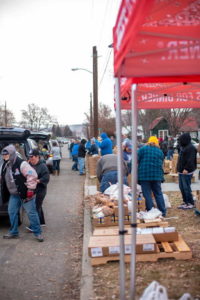 radio or chatting with a fellow passenger. All of them are patiently waiting for Pastor Mark Burgess and his crew of 30 volunteers to set up. When the pastor gives the signal, the drivers slowly pull their cars out of the lot in single file. Each car eases towards a row of pallets lined along the street in front of the church. These pallets contain fresh vegetables, fruits and proteins, as well as, canned food and dry goods. Each car stops at a pallet where a smiling volunteer greets the driver, offers the food at that particular station, and then places the nourishment in the backseat or trunk. The vehicle then glides to the next pallet to repeat the process. This is a "mobile" pantry – literally.
According to Pastor Mark Burgess, this drive-through model of distributing food is effective and efficient. "Allowing a person to stay in their car gives them comfort and control. Clients can also carpool with another neighbor who cannot drive," says Pastor Burgess. It is also beneficial from a physical standpoint as the volunteers do all the heavy lifting; carrying and loading the food into the vehicles. "This is especially helpful for our elderly patrons and moms with little ones," says Pastor Burgess.
Cornerstone Assembly of God Church has been hosting this motorized mobile pantry since January of 2018. On average it serves 260 families and seniors from Weiser, Cambridge, Midvale, Payette, Fruitland and Annex, Oregon. According to the pastor, most come on a consistent basis. "We see the same faces every month. Eventually, we get to know them and their stories. Many are on extremely limit budgets, so the food provided helps them survive until the next month," says Pastor Burgess.
[blockquote quote="It is an honor to serve and we are deeply moved to be recognized as a place for people to get help when they need it. To be known as a church that cares is a cool thing." source="Cornerstone Assembly of God Church Pastor Mark Burgess"]
The goodwill is a two-way street. The pastor notes that when he is out in the community working or doing errands he is often stopped by someone with a hearty hello and a greeting that inevitably includes a grateful reference to the monthly mobile pantry.
Last year The Idaho Foodbank distributed over 3 million pounds of food through 555 mobile pantries in 56 communities throughout Idaho.
Read More: Idaho Press
Photo credit: Maggie Malson Photography