WinCo, Bank of America Help Launch Million Meals Month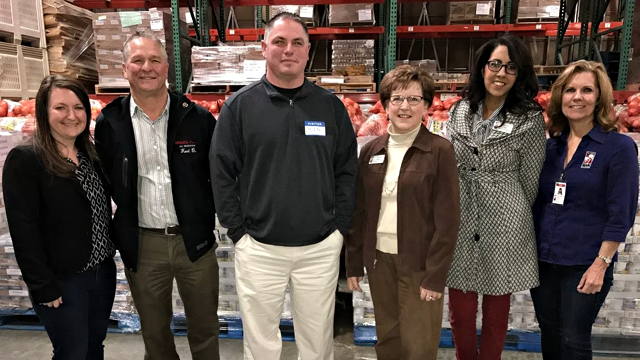 The Idaho Foodbank is utilizing National Nutrition Month to launch "Million Meals in March", a statewide campaign with a goal of collecting the food and funds for 1,000,000 meals in the month. The Foodbank distributes food for more than 1,000,000 meals every month, yet the spring is typically a time when food and fund donations drop off. This hinders the Foodbank's efforts to reach the 1 in 7 Idahoans in need.
In order to accomplish the feat, the Foodbank will need to raise a minimum of $250,000, an effort spurred by the involvement of campaign champion Bank of America.
"Our nation's economic recovery has not penetrated our lower-income communities and many people continue to face significant hardships in Boise and across Idaho," said Kurt Walsdorf, Idaho and Eastern Washington President, Bank of America. "We recognize that the challenges of economic stability and food insecurity are inter-related and complex – requiring comprehensive solutions, which is why we are engaging with The Idaho Foodbank and other corporate partners to help tackle this persistent problem."
A special web page has been created for the campaign. Millionmealsidaho.org will accept monetary donations, list campaign promotions and events, and highlight contributing sponsors statewide. Among the many planned events, KORR and KZBQ are hosting a special 12-hour phone-a-thon on March 30 with Idaho Central Credit Union matching $5,000 for eastern Idaho children who don't have access to food. Listeners all over eastern Idaho will be encouraged to call in and donate to the campaign while qualifying for exciting prizes.    
The first major donation of the campaign will come from WinCo Foods, which has pledged to donate $25,000 worth of nutritious, wholesome food to the Foodbank – the equivalent of 10 percent of the campaign goal.
"In a month when many of us are focusing on the warming weather and approach of spring, many of our friends and neighbors are left struggling," said Karen Vauk, President and CEO of The Idaho Foodbank. "This campaign helps make sure we don't forget the needs of Idahoans during the lean months of Spring."
Those who want to take part in the fun can go to millionmealsIdaho.org and click on "events" to see a full list of activities.