WinCo donates 1,800 Hormel hams ahead of holiday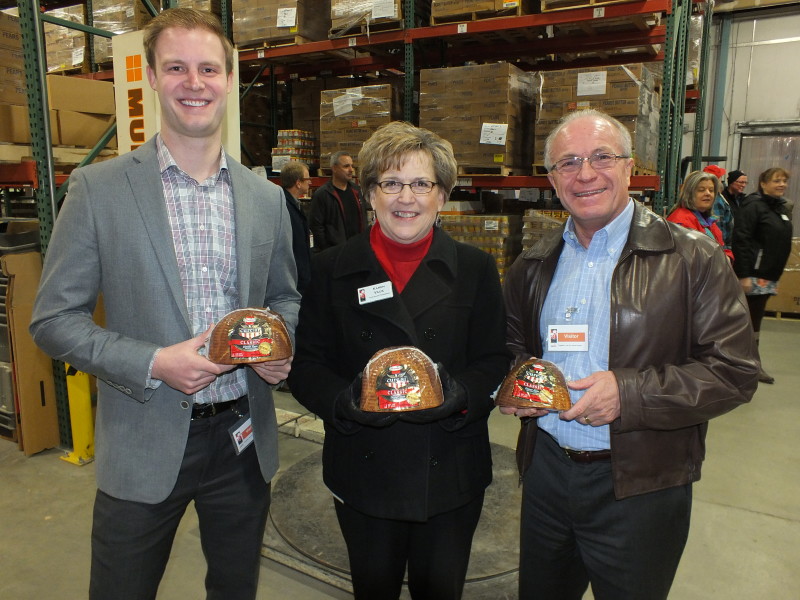 BOISE – With increased need during the holiday season, WinCo foods is stepping up to help provide a special gift for hungry Idahoans. On Tuesday, December 15, WinCo employees delivered 1,800 Hormel Cure 81 hams to The Idaho Foodbank warehouse in Boise.
The donation is key for the Foodbank, which needs more holiday meats and proteins to help meet its goals of providing the food for 1.3 million meals in December.
"WinCo Foods is proud of its long standing partnership with The Idaho Foodbank and we are very pleased to be able to make this contribution of 1,800 Hormel Cure 81 Hams at this holiday season of the year.  We trust that the donation will make the holidays a little brighter for individuals and families who need a little help," said Michael Read, WinCo's Vice President of Public and Legal Affairs. "This donation augments our continuing program of assisting the fight against hunger in our community."
"These hams will be headed to the tables of Idahoans who wouldn't otherwise have access to such a delicious dinner," said Karen Vauk, President and CEO of The Idaho Foodbank. "WinCo is a year-round partner to the Foodbank but this gift will mean the world to families on Christmas day."