Your Generosity Bowls Us Over!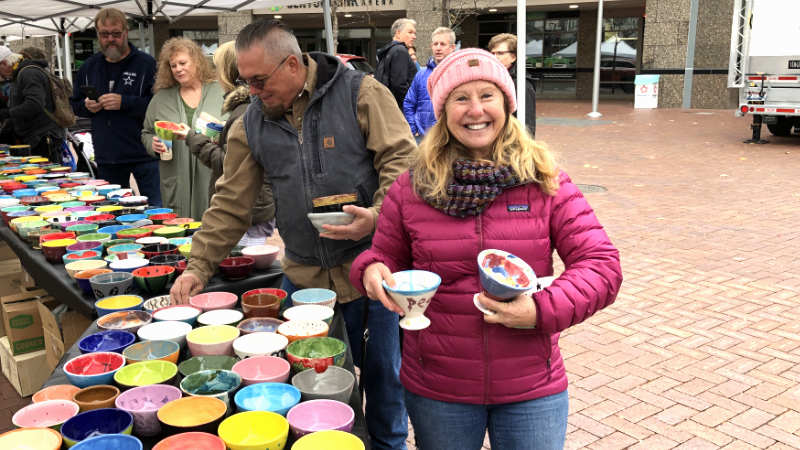 The final tally is in for Empty Bowls 2018 is in! Generous sponsors, donors, volunteers and community members came together over the course of a few hours on Black Friday for the 21st Annual Empty Bowls, and amazing things happened.
1,217 Treasure Valley residents attended Empty Bowls
1,799 hand-crafted bowls were purchased.
600 gallons from 22 local chefs/restaurants was served.
And here's the biggest news of all: Because of your generosity, The Idaho Foodbank can provide enough food for 247,500 meals, or one meal for every single Idahoan who faces food insecurity — and then some.
Please know we are grateful for your kindness this holiday season. You've made a positive impact in someone's life today.
With gratitude —
The Idaho Foodbank Team
Photos courtesy Marshall Nichols and Mark Ellsworth