Caryn's Story – From Food Insecurity To Executive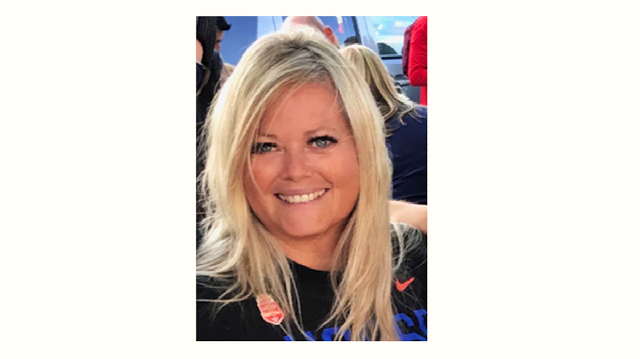 Caryn Waldrop is a mother and proud Stinker Stores executive. In her role as a Retail Territory Manager, supervising ten stores from Boise to Lewiston, you can often find her in the car. That is exactly where we found her; parked outside her Donnelly store. Stinker Stores had just wrapped their 11th annual "Stomp Out Hunger" campaign that generated over $83,900 in donations for The Idaho Foodbank. Those funds will provide enough food for approximately 419,500 meals. It is an achievement that is particularly close to Caryn's heart.
Caryn experienced food insecurity as a young child growing up in the small Southern California town of Tujunga. "My mom was divorced with five kids and working a minimum wage job at a bank," said Caryn. "It wasn't enough to cover all the bills." Caryn recalls sharing a box of macaroni and cheese with her siblings. That was their one meal for the day. "Mom ate less," remembered Caryn.
This was before child nutrition programs like The Idaho Foodbank's Backpack Program existed. This program ensures food insecure students have enough meals to sustain them through the weekend. At one point Caryn's brother was caught shop lifting at the local grocery store. When the police officer saw the items that her brother stole – a loaf of bread and peanut butter – he paid for the food and told him not to do it again. "When the police officer realized that my brother took 'real food', he knew that my brother was hungry and just trying to survive," recalled Caryn. Her own means of survival was to spend as much time as possible at her friend's houses so that others in her family could eat. "One less person at our dinner table meant that there was a bit more food for others," said Caryn. "And it always amazed me at how casually my friends could go to the pantry or into the refrigerator and get whatever they wanted as long as it wasn't too close to dinner."
Life has a funny way of coming full circle, so as our conversation starts to wrap up, I asked Caryn for her final thoughts. "I saw the long lines of people waiting for food when COVID-19 first started and I know what that is like," said Caryn. "Community is here to lean on and there is plenty of hope. You just have to reach out. So I am proud to work for a company that knows how to give back. We are a family and that is important to me."
The Donnelly store that Caryn supervises and where she conducted the above interview was the location that raised the most funds for "Stomp Out Hunger". Stinker's Donnelly Store #78 tripled its goal and generated donations to provide enough food for almost 17,000 meals this holiday season.