We are inviting our community to help us throw or hand build as many bowls for the Empty Bowls fundraiser as possible. We are providing free clay, and free instruction that day for anyone who will donate their bowl to the Food Bank. This is a great opportunity to try to work with clay for free and contribute to an amazing cause. Later on, we will offer discounts for painting of these bowls.
Our event will run all day long. Our studio will transform into a clay studio for the day.
Painting for the Empty Bowls Fundraiser will also be possible, if our customers do not want to get dirty. We will offer a $2 discount for each painted and donated bowl.
Location
1002 S Vista Ave
Boise, ID 83705
Sponsored by:

North Central Branch of the Idaho Foodbank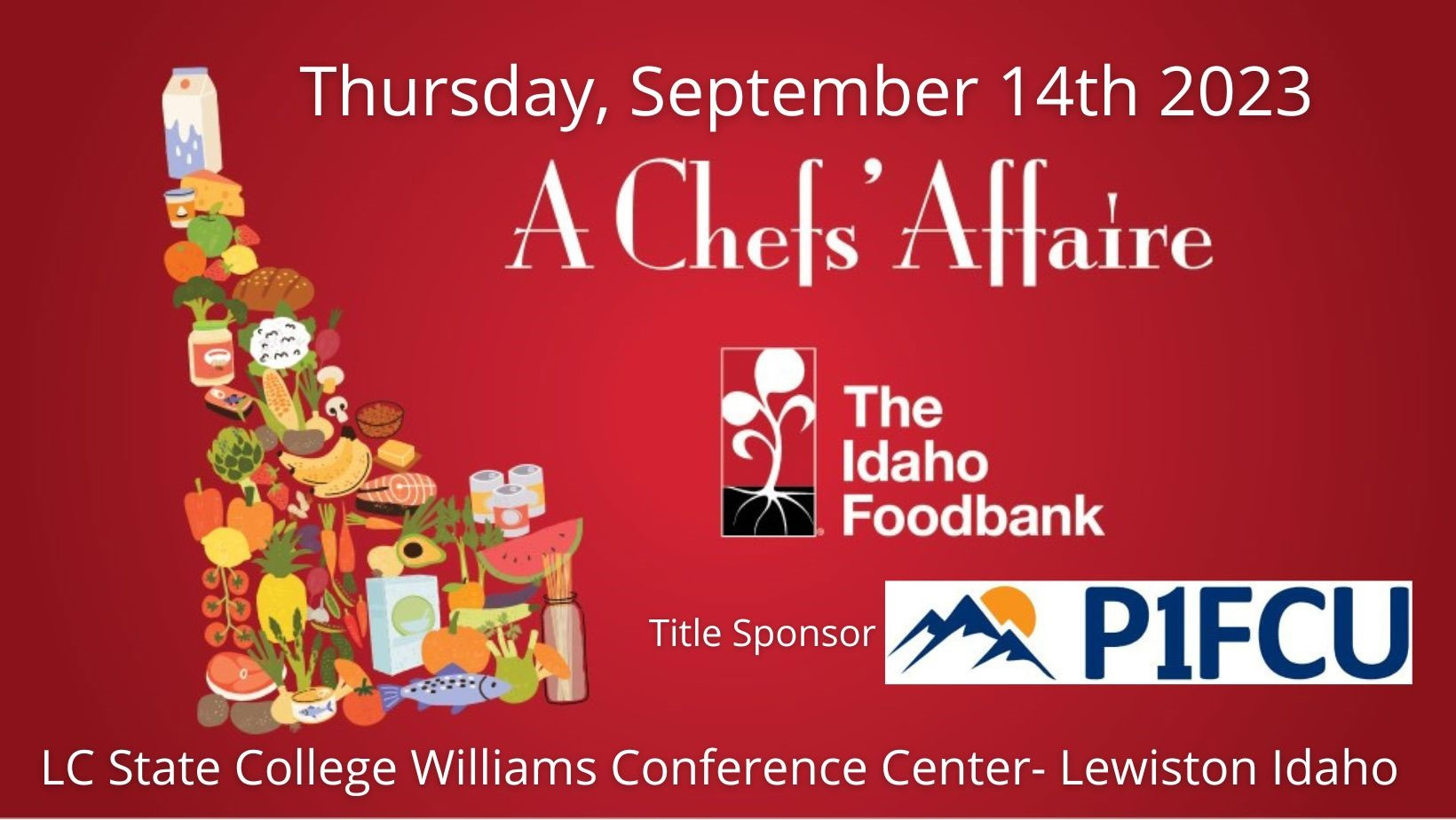 A Chefs' Affaire is The Idaho Foodbank North Central's only event, and an opportunity to share our mission with 200 very important guests. This year's event will be on LC State College Campus working with the Hospitality and Culinary Arts Professors/LCSC Staff. Our aim is to collaborate with students, local supporters and vendors to create an event showcasing their hard work and to support the Idaho Foodbanks mission. The goal is to raise $110,000 to support The Idaho Foodbank's programs and services directed at the 1 in 7 Idahoans in North Central who struggle with hunger. With the collaboration of premier Chefs, local producers and vintners, this amazing event is made possible with your support.
This year, 3 Chefs' will prepare and serve appetizers to the guests as the mingle and sip wine. The event will kick off with the Black Box Challenge: Chefs Blaine and Chef Aaron will compete with the same surprise ingredients for a Amuse-Bouche. The guest will try both and pick a winner. An announcement of the winner will happen at the end of the evening and crowned. The following courses will be prepared by Chef Magen and Chef Rodney with students of the Culinary Arts Program of LC State. The Skalicky's Bakery will prepare a dessert for everyone to enjoy and savor.
Location
500 8th Ave
Lewiston, ID 83501
Sponsored by:

Aaron Ball Band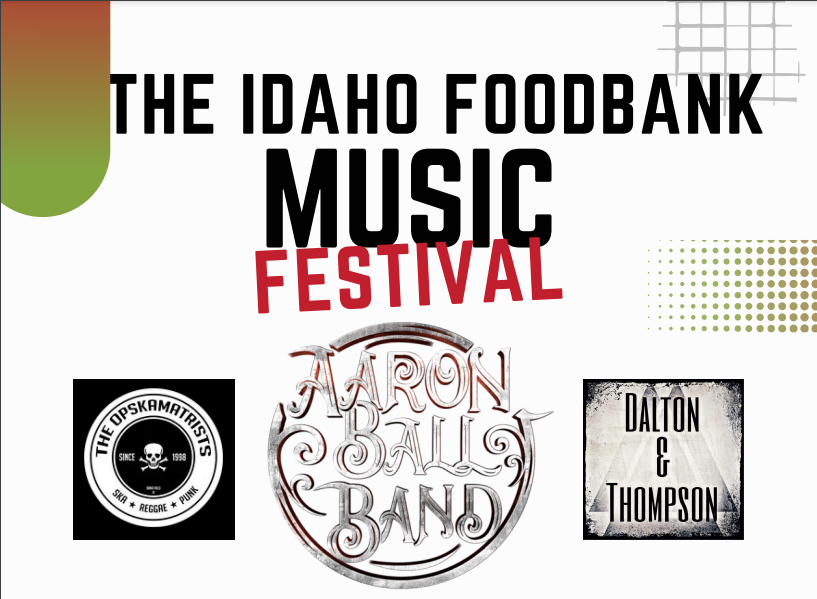 On Saturday, September 9th the 2nd Annual Idaho Foodbank Music Festival is happening in Pocatello. The Aaron Ball Band along with Opskamatrtists and Dalton &Thompson, will be performing from 5:00P - 9:00P . The event, sponsored by Phil Meador Subaru, will be at Lookout Point. The suggested donation for admission is $5 and RV Storage matches donations, up to $1,000. There will be food and drinks available for purchase. Please join us for a fun evening and some great music – all to support our neighbors who are struggling to make ends meet.
Location
426 W. Lewis St.
Pocatello, ID 83204
Sponsored by:

The Roastere
The Roastere is partnering with The Idaho Foodbank for a September promotion. For every bag of Black Forest Chemical Free coffee purchased, The Roastere will donate $1 to The Idaho Foodbank. By enjoying this exquisite coffee you'll not only indulge your senses but also contribute to the well-being of local families.
Location
11875 W. President Dr.
Boise, ID 83713
Sponsored by:

Lewiston NAPA stores
13th annual Poker Run and Car show
August 23rd Hereth Park- 1534 Powers Ave Lewiston, ID
$15 Per Hand $5 per extra card
The Idaho Foodbank will be one of the many stops in Lewiston to punch your card.
The proceeds from the event will benefit the Back To School Campaign for the Idaho Foodbank.
Location
1534 Powers Ave
Lewiston, ID 83501
Papa Johns is partnering with The Idaho Foodbank to help end hunger! From July 17 - July 19, 2023, use Promo Code IDAHO25 to get 25% off any menu priced order and Papa Johns will donate to The Idaho Foodbank to provide food for up to 4 meals.
Sponsored by:

Carlo Montebon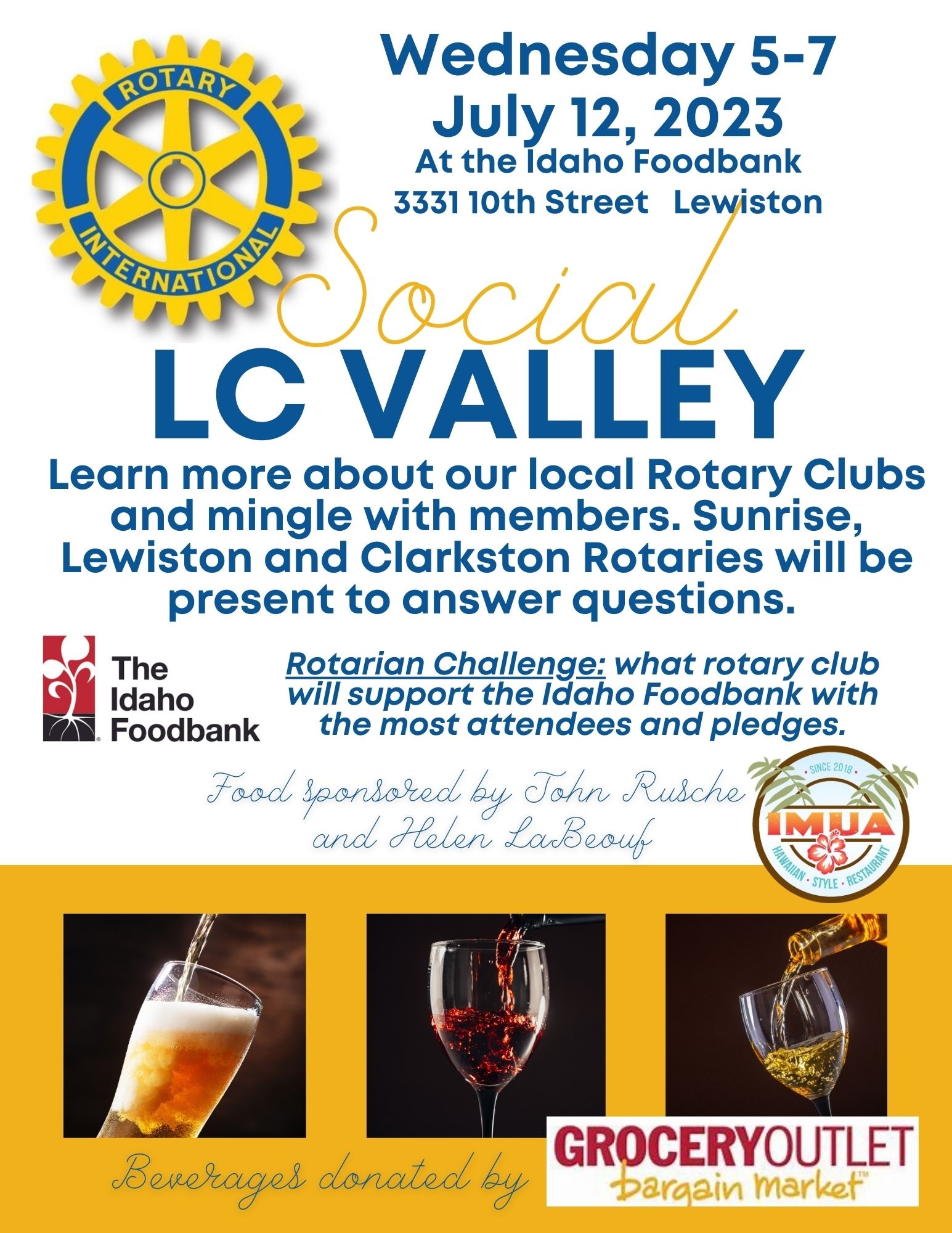 Learn more about our local Rotary Clubs
and mingle with members. Sunrise,
Lewiston and Clarkston Rotaries will be
present to answer questions. Challenge: Rotary members to raise money for the North Central Idaho Foodbank.
Location
3331 10th Street
Lewiston, ID 83501
Sponsored by:

Lewiston Grocery Outlet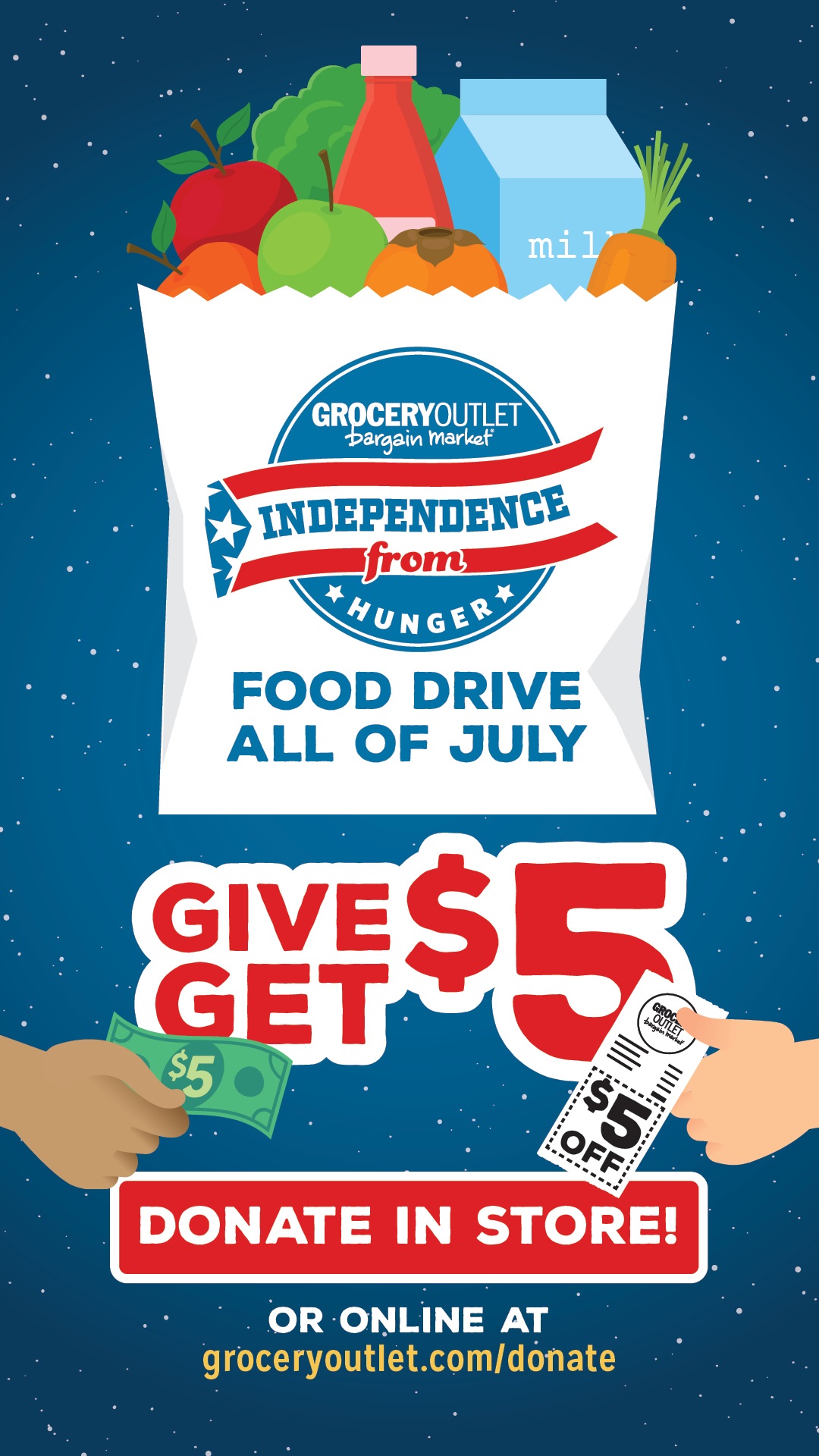 Independence from Hunger is a hosted event by Grocery Outlet in Lewiston, ID. All of July, the store will raise money for the North Central Idaho Foodbank. on Friday's volunteers will greet shoppers and ask them to donate or buy a raffle ticket. Point of sale= donate $5 and receive a $5 coupon. Round up will take place last weeks of the month.
Location
117 Thain Road
Lewiston, ID 83501
Sponsored by:

Jim Dandy Brewing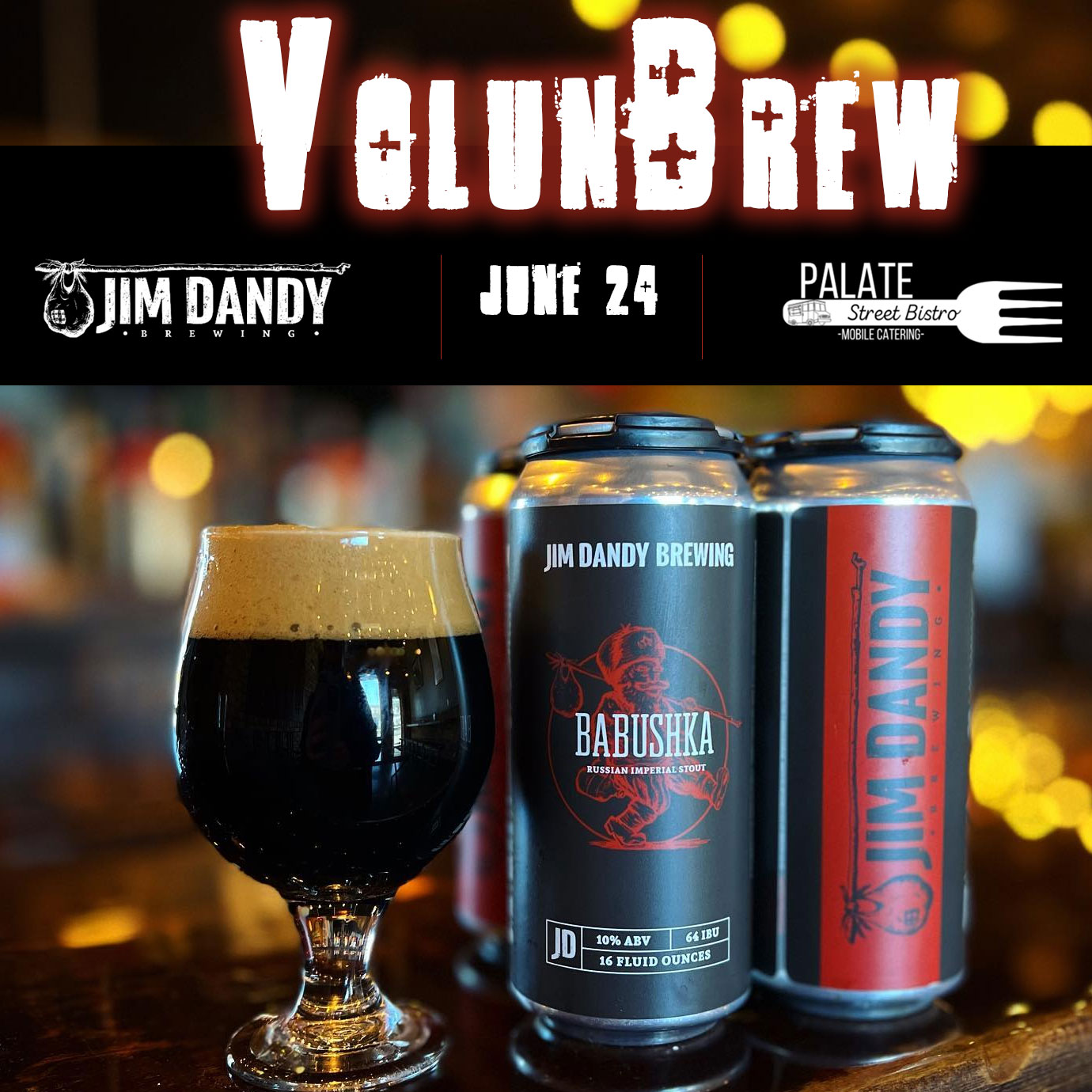 The Idaho Foodbank is partnering with Jim Dandy Brewing and Palate Street Bistro to bring VolunBrew to Pocatello on June 24th. This event will be held at Jim Dandy Brewing, 305 E. Lander St. A light volunteer project will kick off the event starting at 2:00pm. Following the volunteer project you will be treated to a tasting of 4 of Jim Dandy's brews. You will get to know the tasting notes and learn about the hops and malt used ect. In addition, Palate Street Bistro will be providing some appetizers that will pair nicely with the selected brews. This will be a fantastic, 1st of its kind event that the Idaho Foodbank has held. The fee is $35.00 per person to participate. Seating is limited. Please come share in the fun!
Location
305 E. Lander Street
Pocatello, Idaho 83201
Sponsored by:

Tapped - Taphouse and Kitchen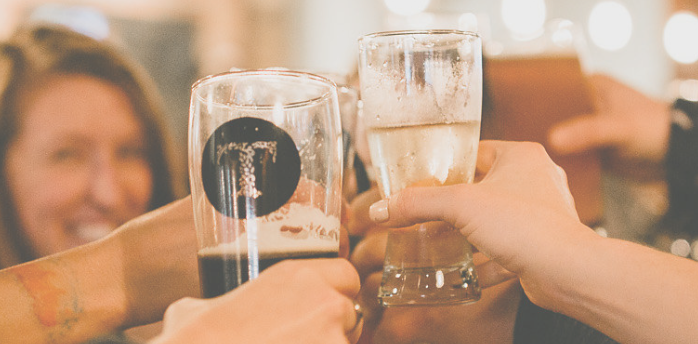 Tapped | Taphouse & Kitchen is is featuring LUMBERBEARD Brewing of Spokane, WA for their next "Tap Takeover". Proceeds from this event will be donated to The Idaho Foodbank.
Lumberbeard Brewing was founded in 2018 and is a true family business. They are committed to making excellent beers and desire to create a community where everyone feels welcome, cared for, in addition to crafting beers their customers love!
Stop in to try the beer, win prizes and support the Idaho Foodbank's mission to end Hunger.
Location
210 S Main Street
Moscow, ID 83843