Fighting Much More Than Hunger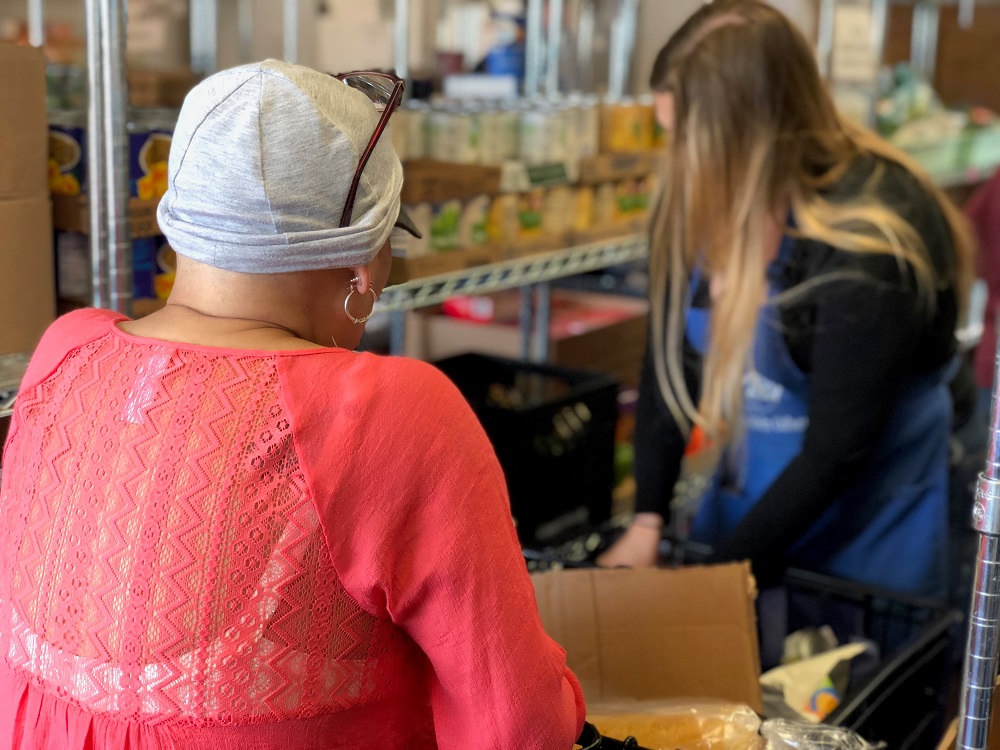 It's hard enough to maintain health when living on the streets as a homeless adult, but for Christine, that struggle got even more difficult when she was diagnosed with an aggressive form of cancer — her second cancer diagnosis.
"It hit me hard," said Christine. "I see a difference in my health when I eat healthy food and when I don't. I was surprised when I was homeless that so many people don't take advantage of the fresh fruit and vegetables. I do. I have to."
But even with cancer, it wasn't immediate that Christine was able to ask for help. She felt the stigma was harder to get past than the hunger pangs, some days. Then, she hit rock bottom.
Christine lost her job. Depression set in and she didn't want to leave her house. Her daughter had to go live with a family friend in order to get by and make sure she finished high school in an environment facilitating her education. It was then that Christine realized she was in over her head — she had to ask for help.
"It wasn't easy to ask for help," she said. "You have your pride and everything and that can get in the way. The depression can be bad enough, but then when you get physically sick, too? That's hard. Nobody knows what it's like, though."
Luckily, St. Vincent de Paul is filled with employees and volunteers who don't feed into the stigma she was fearing. Instead, she's found a support system.
Christine knows she has a fight ahead of her, but she's no longer ashamed to ask for help. She says she tries to volunteer when she can and spread the word that asking for help isn't a weakness — it's a strength.
"People need to know that there are good people out there," Christine said. "You have to ask for help. People are waiting to help you."
To access our network, click here to see locations near you.