20,388
Number of Volunteers
0
Number of Full-Time Employees Volunteers Represent
In 2015, more than 20,000 volunteers dedicated approximately 62,000 hours to helping The Idaho Foodbank provide emergency food assistance. Volunteers sort, repack, and load food donations; teach cooking classes, build backpacks; and distribute food at mobile pantries.
Volunteers Make it Happen
Because of volunteers, the Foodbank is able to function with far fewer full-time employees, thereby directing more money to programs and services that feed hungry people. Simply put, The Idaho Foodbank would not be able to function as efficiently without the dedicated support of our volunteers.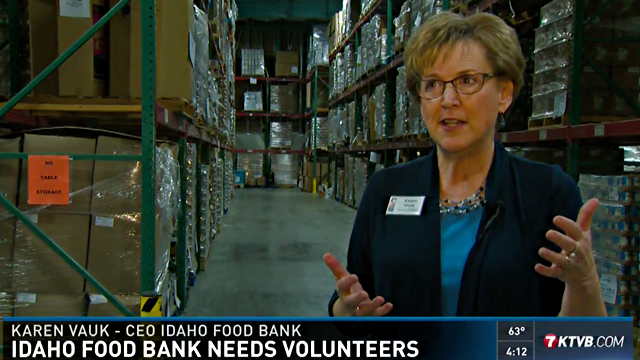 Become a Harvest Helper
Dry and canned foods are easy for the foodbank to handle since they have a long shelf life, but they need help getting the large amount of fresh produce they have recently received from harvest season quickly packaged and out to people in need before it goes bad.
Learn More
Frequently Asked Questions