Volunteer at The Idaho Foodbank!
Volunteers power The Idaho Foodbank. It's as simple as that. Volunteers ensure that our food gets packed out the door to be distributed to Idahoans in need. Many of our partner agencies who directly distribute to those in need are also completely run by volunteers.
The community needs help. But if the volunteers weren't there, the food wouldn't be either.
Volunteer for your Health
4 good points of volunteering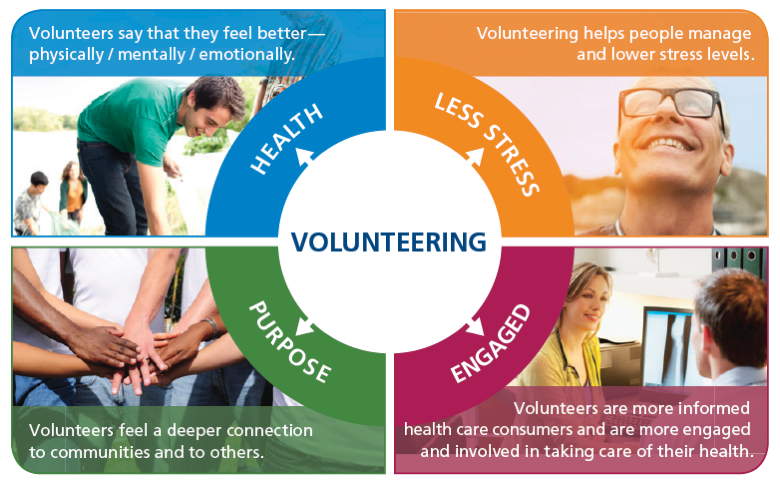 Special Volunteer Opportunities
Sign up with VolunteerHub 2.0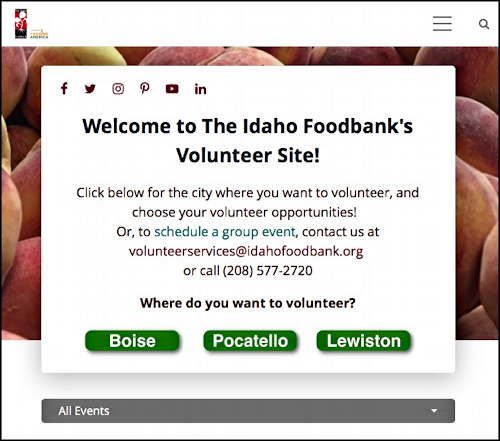 On February 6, we introduced the new version of our volunteer scheduling and registration system VolunteerHub. This upgrade has a new, cleaner look that makes it easier to navigate and sign up for the shifts you want to work. Some of the new features include:
A redesigned interface, which has been greatly improved for use on smartphones.
Improved Internet security with HTTPS/SSL.
A new search tool.
The option to join a waiting list if a shift is full.
If you have any questions or concerns email us at volunteerservices@idahofoodbank.org
Frequently Asked Questions