Giving Back Through Basketball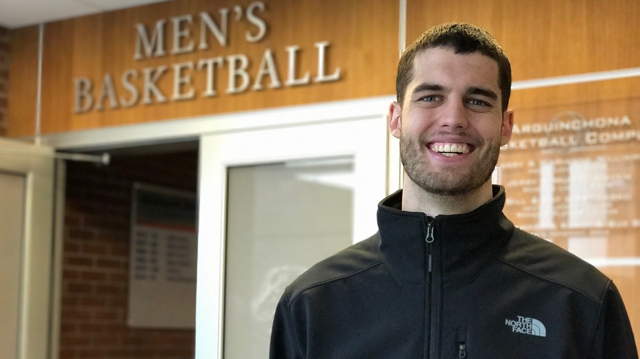 Boise State basketball player David Wacker is no stranger to hunger.
"I went to a public high school right in the north east side of San Antonio and we had people from all different walks of life and different economic and social backgrounds," said Wacker. "It was really good for me socially to interact with them. I've been exposed to that and been around it all the way growing up."
Whether they were teammates or friends and peers at school, Wacker has always had a connection to people who were in need, even during times of success for his own family. It was this down-to-earth connection that encouraged Wacker and his family to give back with volunteer work at home in San Antonio and now in Boise.
"I went to a lot of different events in some of the lower-income neighborhoods and there were a lot of people from those communities who came to my elementary school and high school growing up. Hunger was never hidden from me. Giving back is such a huge aspect of who I've been as a person and an athlete since I grew up."
Wacker says he recognizes how lucky he is to have access to food, as well as an education through his basketball career.
"As an athlete and just as a person, being able to play the sport I love and go to school every day and be around friends and have all this going for me, it's so cool to be able to make someone else's day and be able to give back," Wacker said. "I'm a man of faith and I believe when you do unto others, that's what matters in life. It's important to do things for people who can't give back. How do you treat those people? As a society, I think we are defined by that,"
To schedule your own volunteer shift, click here.