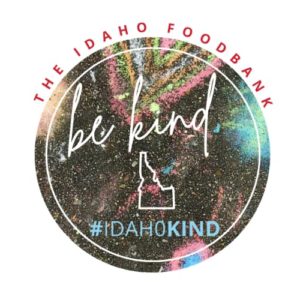 Idaho Kind is a movement where good intentions and action collide, a time when one act of kindness can have a ripple effect.
The entire month of March, The Idaho Foodbank encourages Idahoans to share kindness. Kindness is choosing to do something that helps others, motivated by genuine warm feelings. Researchers have found that people who are kind or regularly engage in acts of kindness tend to have higher well-being.
We hope that you will join us and will encourage those around you to join in the #IdahoKind Challenge.
How to Join: Complete or Share an Act of Kindness!
The goal of Idaho Kind is to generate 1,000 acts of kindness and to raise the food and funds to provide two millions.
Please use #IdahoKind when you share a feel-good story on social media to inspire others or submit a story of kindness you experienced here on our Kudoboard.
Challenge Dates:
March 1, 2022- March 31, 2022