July is Idaho Beef Month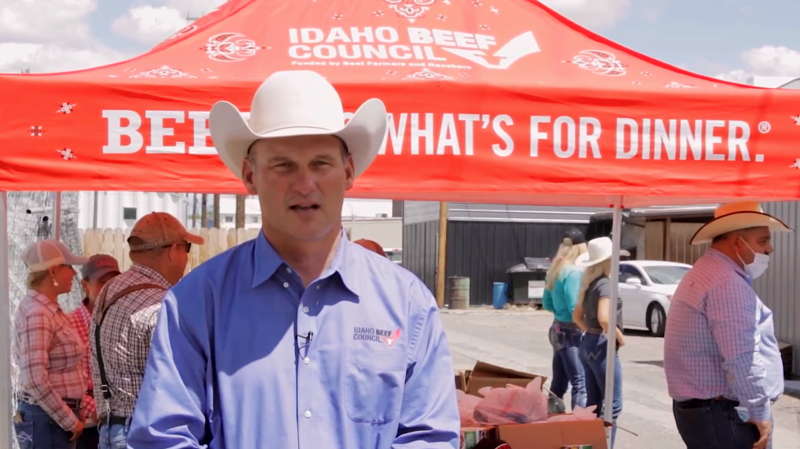 [embedyt] https://www.youtube.com/watch?v=CaMDGYDT260[/embedyt]
In this video, Idaho Beef Council Vice-Chair Bill Lickley talks about the ten-year anniversary of Beef Counts and how the Idaho beef industry works together to supply families in need with nutritious beef products to promote nutrition. This was filmed at an Idaho Beef Council distribution in Gooding last summer during the height of the pandemic. To recognize Idaho Beef Month and help thank the ranchers and the beef industry we will be featuring content highlighting beef nutrition. We cannot over-emphasize the need for nutritious protein to help our neighbors in Idaho who struggle with food insecurity.
Visit the Idaho Beef Council's Beef – It's What's for Dinner Page with lots of good content on beef nutrition, the industry, and some great recipes!
Also, visit our Beef Counts Page for more information on the partnership between Beef Counts and The Idaho Foodbank.