Eastern Idaho Branch

Events & Campaigns

News

North Central Idaho Branch

Press
The Idaho Foodbank Kicks Off The Million Meals in March Corporate Challenge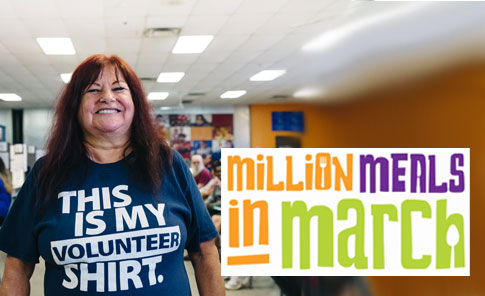 Meridian, ID–The Idaho Foodbank has kicked off the 7thannual Million Meals in March Corporate Challenge. This is a way for companies to have a friendly competition while working to help Idahoans facing food insecurity.
Nine companies in Southwest Idaho are participating in the Million Meals in March Corporate Challenge by raising funds, hosting food drives, and volunteering for The Idaho Foodbank. Southern Idaho Honda Dealers are the presenting sponsor for Million Meals in March.
According to Feeding America's Map the Meal Gapreport, nearly 9% of Idahoans experience food insecurity, including over 46,000 Idaho children.
"We know there are Idahoans facing food insecurity year round," said Karen Vauk, President and CEO of The Idaho Foodbank. "That's why we appreciate the support from those participating in Million Meals in March to help Idahoans struggling to make ends meet."
You can find more information about the Million Meals in March Corporate Challenge on The Idaho Foodbank's social media accounts and at idahofoodbank.org/millionmeals. If your company is interested in participating, e-mail events@idahofoodbank.org.
Find pantries & distributions in your area.
See our current and upcoming events in our event calendar.