Over 350 Volunteers Give Back on MLK Day of Service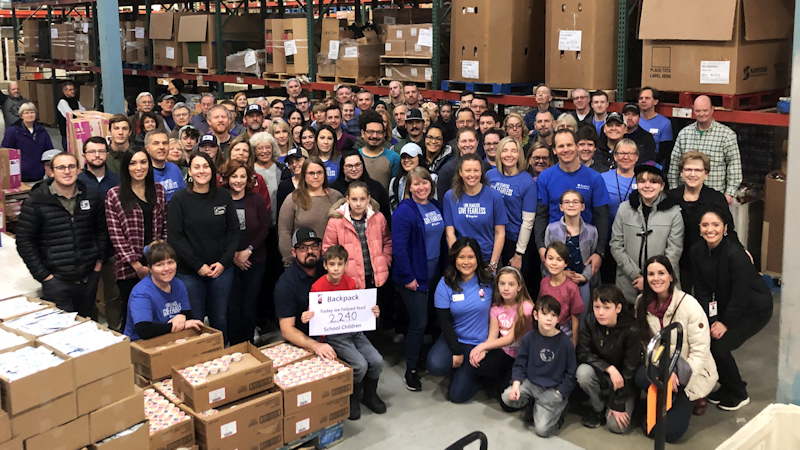 On Monday for this year's MLK Day of Service, The Idaho Foodbank had over 350 volunteers across the state who helped pack food and assemble weekend food bags for our Backpack Program, which helps school-aged students in need. This year marked the 25th Anniversary of the MLK Day of Service and is the only federal holiday designated as a national day of service to encourage all Americans to volunteer.
Approximately 359 volunteers at our Boise, Lewiston and Pocatello branches put together 8,238 backpacks and packed 4,750 pounds of food for distribution. Individual volunteers, corporate groups and organizations all contributed to the effort.