News

North Central Idaho Branch
New North Central Idaho Branch Opens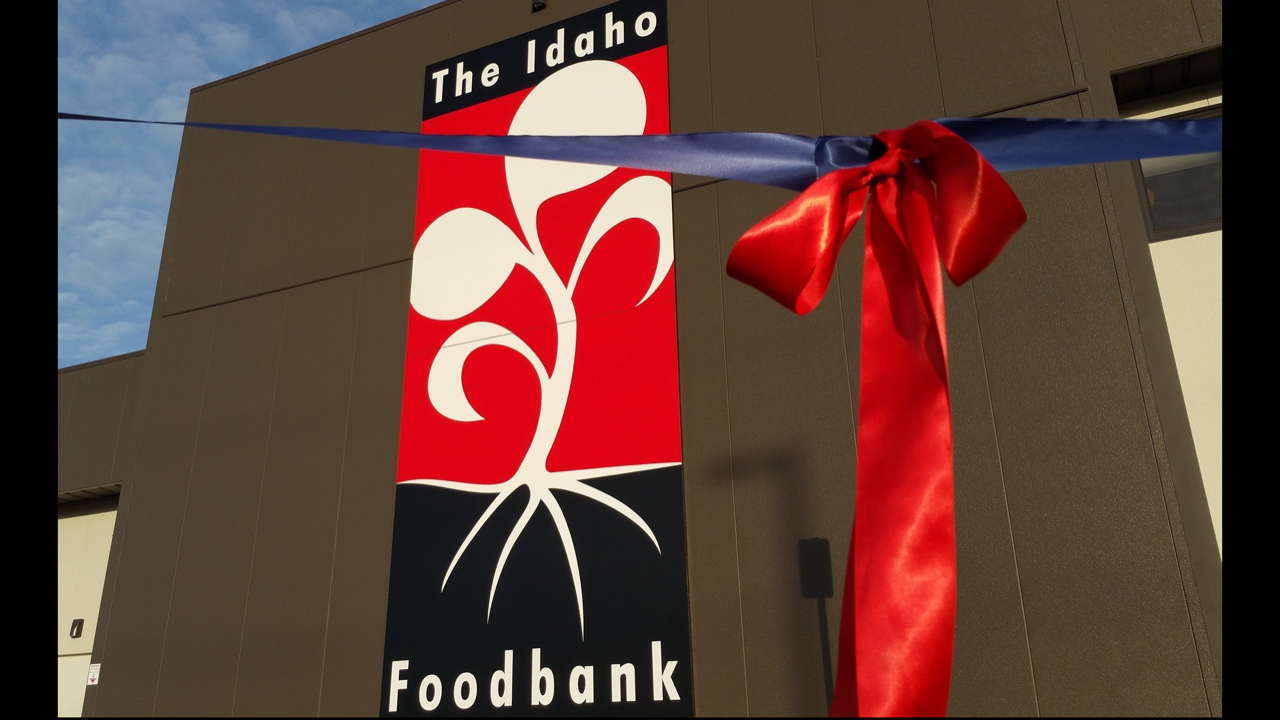 THE IDAHO FOODBANK CELEBRATES NEW FACILITY
Lewiston, ID – On Thursday, November 3, The Idaho Foodbank cut a ribbon and celebrated its new north central Idaho facility with a ceremony for local business leaders and donors.
This is the culmination of years of planning and effort. The new facility will provide programs and/or services to the 9 northern-most counties in the state. It will help the Foodbank, which has operated out of Lewiston since 1994, reach more people than ever before.
Chairman of the Foodbank's Statewide Steering Committee for the Fresh Approach campaign, Patricia Kempthorne said, "Even as the economy improves and hunger numbers in Idaho level off, we still need to do more to reach the people in need in every part of our state. This new facility will enable the Foodbank to bring in more of the nutritious food that doesn't just solve hunger, but does so in a healthy way."
The building comes at the perfect time, as the Foodbank launches its "Hope for the Holidays" campaign. The new facility will play an integral role in the goal of distributing the food for more than 2.5 million meals. Some of that will come from the current "Feed the Foodbank" effort in Lewiston, with more than 25 companies working together to collect food to fill the new structure.
We need your support to meet our fundraising goal for this building. Make your donation to the Lewiston building campaign here.
The Lewiston building is part of a statewide campaign in upgrade and expand the Foodbank's three warehouses statewide. To learn more about the Fresh Approach campaign and to add your support click here.
The ribbon-cutting ceremony was broadcast on Facebook Live. For additional video, visit our Facebook page.