October is Hunger Awareness Month in Idaho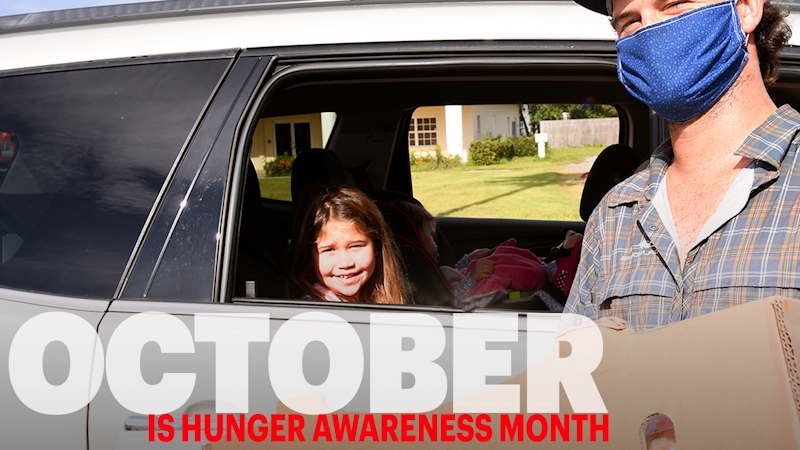 October is Hunger Awareness Month in Idaho. The word hunger is often and casually tossed around in our daily lexicon, but what does it really mean?
Food insecurity is defined as not having consistent, dependable access to enough food to live an active, healthy lifestyle.
Food insecurity is associated with costly and chronic health problems in the United States. The health consequences of food insecurity in adults include: diabetes, hypertension, depression, pregnancy complications and obesity (primarily in women). Food insecurity in children is associated with high rates of birth defects, anemia, asthma, mental health issues and academic problems.
It is estimated that 1 in 9 individuals and 1 in 8 children were food insecure in Idaho prior to the pandemic. Recent projections, that consider the impact of COVID-19, radically change that ratio to 1 in 6 Idahoans and 1 in 4 children could potentially experience food insecurity.
Women have been more likely to experience job loss during the COVID-19 recession compared to their male counterparts, making them — and their children — more susceptible to hunger. Older adults without enough to eat are also more likely to be women.
The numbers listed above are incredibly disheartening when you consider the people they represent. But hope is available through The Idaho Foodbank and its network of 465 statewide partners in all 44 counties.
Please take a moment to watch the story of two resilient Idaho woman keeping their families fed during chaotic times:
[embedyt] https://www.youtube.com/watch?v=7cu9N6fSpbA[/embedyt]
For more information visit our Hunger in Idaho page.