0
Boxes Distributed Statewide
0
Seniors Served Each Month
0
Pounds of Food Distributed

Developed by the United States Department of Agriculture (USDA), CSFP improves the health of low-income seniors at least 60 years of age, by adding nutritious food to their diets. Eligible seniors receive a free monthly food box that includes nutrition information and helpful recipes.
AARP estimates that 52% of our more than 110,000 senior residents rely on Social Security for half of their family income.
Unfortunately, almost one in four Idaho seniors depends on Social Security for 90% or more of their family income. It's not surprising then that when you factor in out-of-pocket medical expenses, 15% of our older residents are living in poverty. With America getting older–by 2030 nearly one in five U.S residents will be 65 or older–we know the percentage of seniors in poverty will increase, especially in rural communities. In response to this demographic shift, The Idaho Foodbank is increasing its effort to serve the needs of older Idahoans.
Other Programs Available for Seniors
Cooking Matters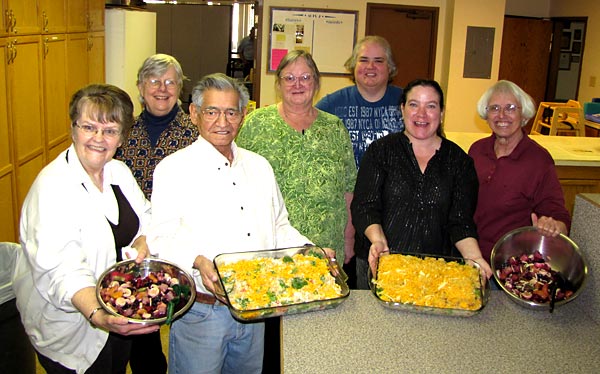 Our Cooking Matters classes, while available to all ages, help seniors on a fixed income select and prepare foods that will ensure they get the nutrition they need. Special classes are also available for seniors with dietary requirements imposed by serious health conditions such as diabetes.
Sometimes I have to choose between buying food and paying my bills, this really helps.

Client
Senior Nutrition Programs Sponsor