TURNING COMPASSION INTO ACTION
Check out The Idaho Foodbank's 2020 Annual Report to understand how your donations are making a difference.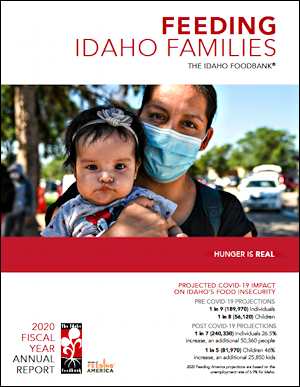 The Idaho Foodbank's mission is to feed, educate and advocate for Idaho's hungry. The success and statewide expansion that the organization has experienced in the last 36 years would not be possible without the generous giving spirit that is inherent in all Idahoans. The organization takes that stewardship very seriously with 94% of all donations going to programs that directly serve people in our communities. The Idaho Foodbank has also been awarded the "4- Star Charity" rating by Charity Navigator for 11 consecutive years.