Volunteer Spotlight: Idaho Central Credit Union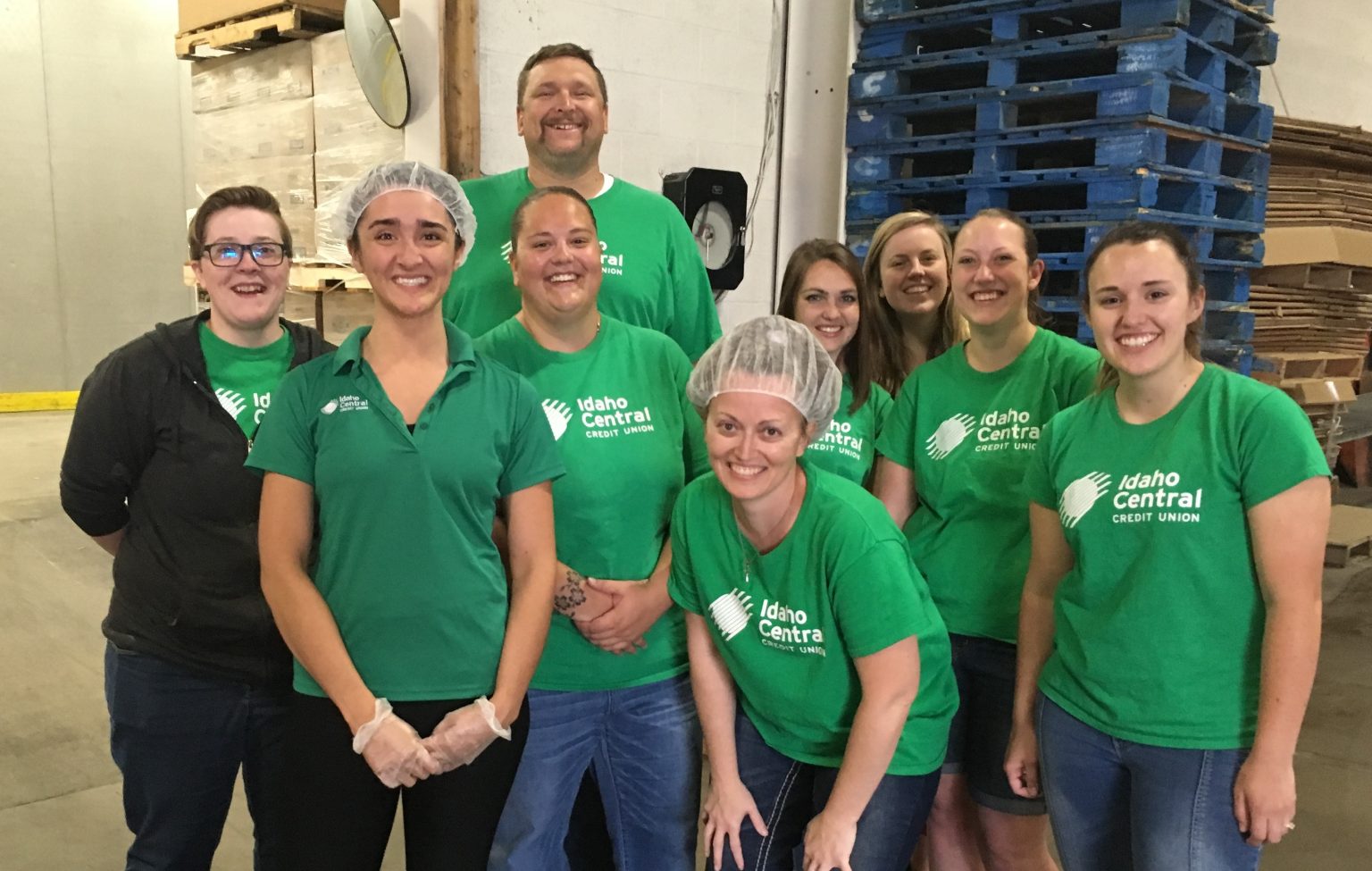 Volunteer groups and the people who spend hours in our warehouses sorting, bagging and preparing food for the individuals in need are some of the most important people in the effort to solve hunger. Each month, we like to take a moment to thank and recognize a group of volunteers who do great work and share the work they do.
This month, we want to thank Idaho Central Credit Union. This group of volunteers stopped by in July to sort more than 2,000 lbs. of pears. The pears were bagged and sent to pantries all over the region to go out to eastern Idahoans in need. But this shift was just the tip of the iceberg. The organization fills frequent shifts with corporate volunteer teams, the company donates funds and sponsors events like Idaho Gives Day and the Million Meals Month campaign in eastern Idaho. They also fill regular shifts at the warehouse in Boise and are major supporters in funds and awareness. We couldn't do the work without them, and we want to thank the great people who make all this work possible.
Thank you, ICCU!.