Volunteer Spotlight: Mike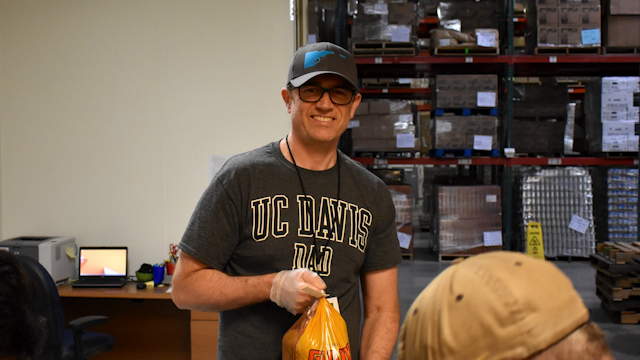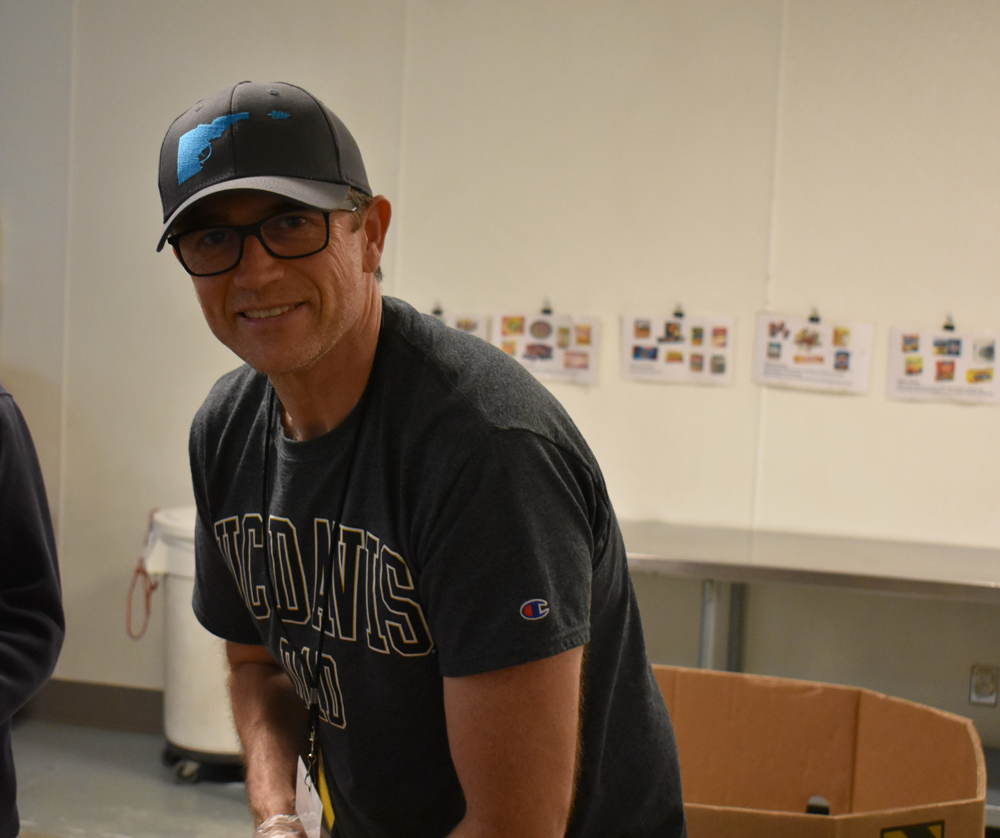 When Mike first walked into The Idaho Foodbank to volunteer, he walked through the wrong doors.
"I laughed it off and went around the building into volunteer services," he recounts.
Fortunately, this hasn't deterred his continued support of the Foodbank. Coming back and volunteering more than 120 hours last year, Mike is someone The Idaho Foodbank is lucky to have.
Mike and his wife moved to Idaho from Albany, Oregon in August of 2016, relocating for his wife's job and to be closer to his youngest daughter who plays softball at Boise State University, Mike was nothing but smiles along the trek to the gem state.
"I'm a big hiker and mountain biker so that was literally all I did my first month here," he says.
Something, however, was missing for him.  He felt a need to go somewhere where he could serve on a larger scale.  Fortunately that's what initially got him to come to the Foodbank. Already having volunteered for about 10 years in different locations, service work was nothing new to Mike.
"I used to work 10 hour shifts as a Transport Sergeant for the Oregon Department of Corrections, so when I could I would volunteer on the weekends with my family," he said.  "Especially when my little girls started getting older."
After looking around at different causes and non-profits he decided The Idaho Foodbank was the right fit.  The fact that it is easy to sign up online and there are no required intensive trainings was a big draw.
"I could literally sign up for the shifts I wanted and come in the very next day," he said, adding that after his first volunteer shift he knew that this is what he wanted to do.  He enjoyed it right away and got to interact with people who were just as passionate about feeding the hungry as he was. As Mike put it, "What better cause?!"
When asked what he wished people knew about The Idaho Foodbank he couldn't help but smile.
"Just what a good cause it is," he said. "If people only knew just how many kids and seniors are hungry every day. That's just sad.  The hands on work, the direct work is hard to beat. There aren't many better causes than this right here."
The Idaho Foodbank is fortunate to have such wonderful volunteers like Mike, and we are grateful that wrong door didn't deter him.
To see our volunteer opportunities, check out our improved volunteer system here.