Volunteer News and Information Update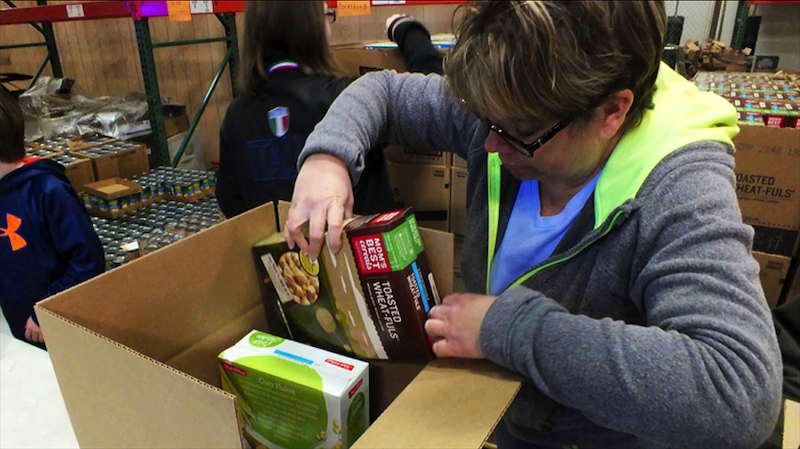 Volunteers – The Idaho Foodbank Still Needs You!
We love all our volunteers and are proud to be able to invite volunteers from all walks of life. Given the current pandemic and the significant pressure to provide even more food to the state, we are temporarily requiring that all volunteers be 15 years of age or older. Many of our current projects require special attention to detail and lifting heavy food boxes. Combined with our smaller group sizes and tight turn-around time it is critical that each shift be able to operate at a high level of production. Each of our facilities will offer child-friendly shifts (8 years old and up) when possible. We look forward to inviting our younger volunteers back with more frequency in the future.
Volunteers required to wear face masks
[highlight]Following CDC recommendations, we are now requiring all volunteers to wear a face mask during their shift as an added layer of caution. [/highlight]
Please keep your social distancing procedures in place and we are encouraging healthy, low-risk individuals to volunteer.
---
We know many of you are concerned about your loved ones and neighbors during this challenging time of COVID-19. We want you to know The Idaho Foodbank is fully functioning; this includes all of our facilities in Boise, Lewiston and Pocatello and we need your continued help. The safety and wellbeing of our clients, volunteers and staff is always a top priority as we fulfill our mission to feed, educate and advocate for Idaho's hungry.
Volunteers are critical to our ability to move food across the state; they are the heart and hands of our organization. Currently our volunteer programs are intact at our warehouses in Boise, Lewiston and Pocatello. We are not canceling any of our volunteer groups at this time. However, we are making a few adjustments to ensure the highest level of health and safety for our volunteers.
Please note the following:
We are asking the public to check for available volunteer shifts via our website and sign up on our volunteer page.
Please do

not walk in to offer to volunteer

– either go online or call your local facility.
Following CDC recommendations, we are now requiring all volunteers to bring and use a cloth mask during their shift as an added layer of caution. We still greatly appreciate the donation of masks at any of our facilities or to your local food pantry.
The Foodbank's best practices for health, safety and food handling are proven and effective. Examples include wiping down surfaces in volunteer areas between shifts, hand washing procedures, glove use, safety sneezing, and not using cell phones in the warehouse.
The Centers for Disease Control and Prevention (CDC) reports COVID-19 is generally spread person-to-person through respiratory droplets from sneezing, coughing and talking. According to the CDC and other food safety experts, there is currently no evidence that indicates the transmission of the virus by food or food packaging.
We will continue to share updates on our response to the coronavirus as the situation evolves.
Coping with this pandemic will strain us all, but these hardships will be even more challenging for families who do not have the resources to stock up on supplies. People 60 and over are particularly at risk and are being advised to reduce their exposure by avoiding public settings such as food pantries and meal programs. Thanks to your ongoing support for The Idaho Foodbank, we can quickly respond to the changing needs of these vulnerable groups and our communities.