Sponsored by:

Jim Dandy Brewing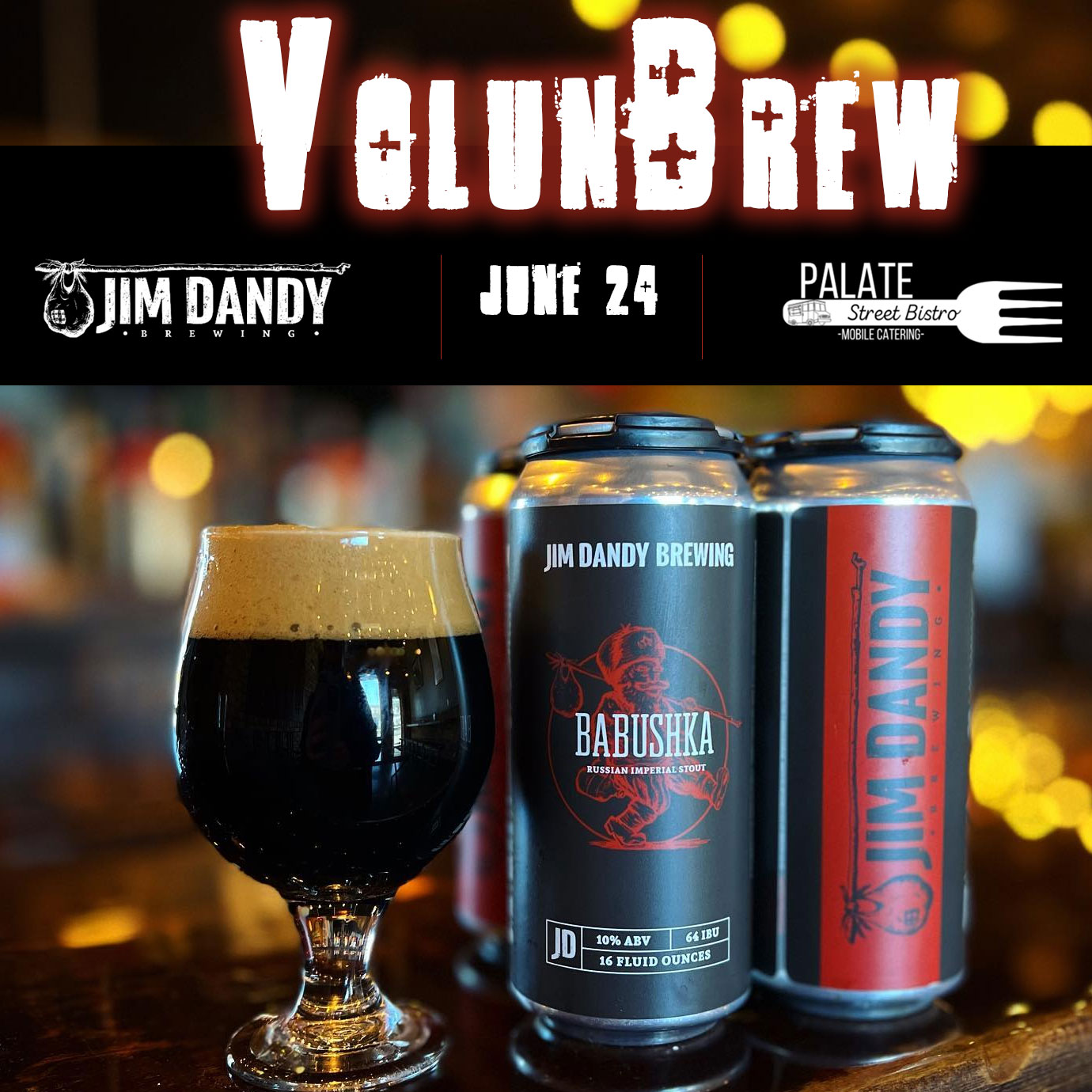 The Idaho Foodbank is partnering with Jim Dandy Brewing and Palate Street Bistro to bring VolunBrew to Pocatello on June 24th. This event will be held at Jim Dandy Brewing, 305 E. Lander St. A light volunteer project will kick off the event starting at 2:00pm. Following the volunteer project you will be treated to a tasting of 4 of Jim Dandy's brews. You will get to know the tasting notes and learn about the hops and malt used ect. In addition, Palate Street Bistro will be providing some appetizers that will pair nicely with the selected brews. This will be a fantastic, 1st of its kind event that the Idaho Foodbank has held. The fee is $35.00 per person to participate. Seating is limited. Please come share in the fun!
Location
305 E. Lander Street
Pocatello, Idaho 83201
Sponsored by:

Tapped - Taphouse and Kitchen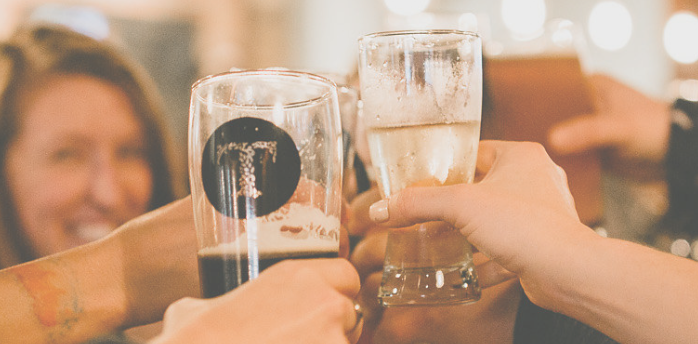 Tapped | Taphouse & Kitchen is is featuring LUMBERBEARD Brewing of Spokane, WA for their next "Tap Takeover". Proceeds from this event will be donated to The Idaho Foodbank.
Lumberbeard Brewing was founded in 2018 and is a true family business. They are committed to making excellent beers and desire to create a community where everyone feels welcome, cared for, in addition to crafting beers their customers love!
Stop in to try the beer, win prizes and support the Idaho Foodbank's mission to end Hunger.
Location
210 S Main Street
Moscow, ID 83843
Sponsored by:

Joe Hall Ford in Lewiston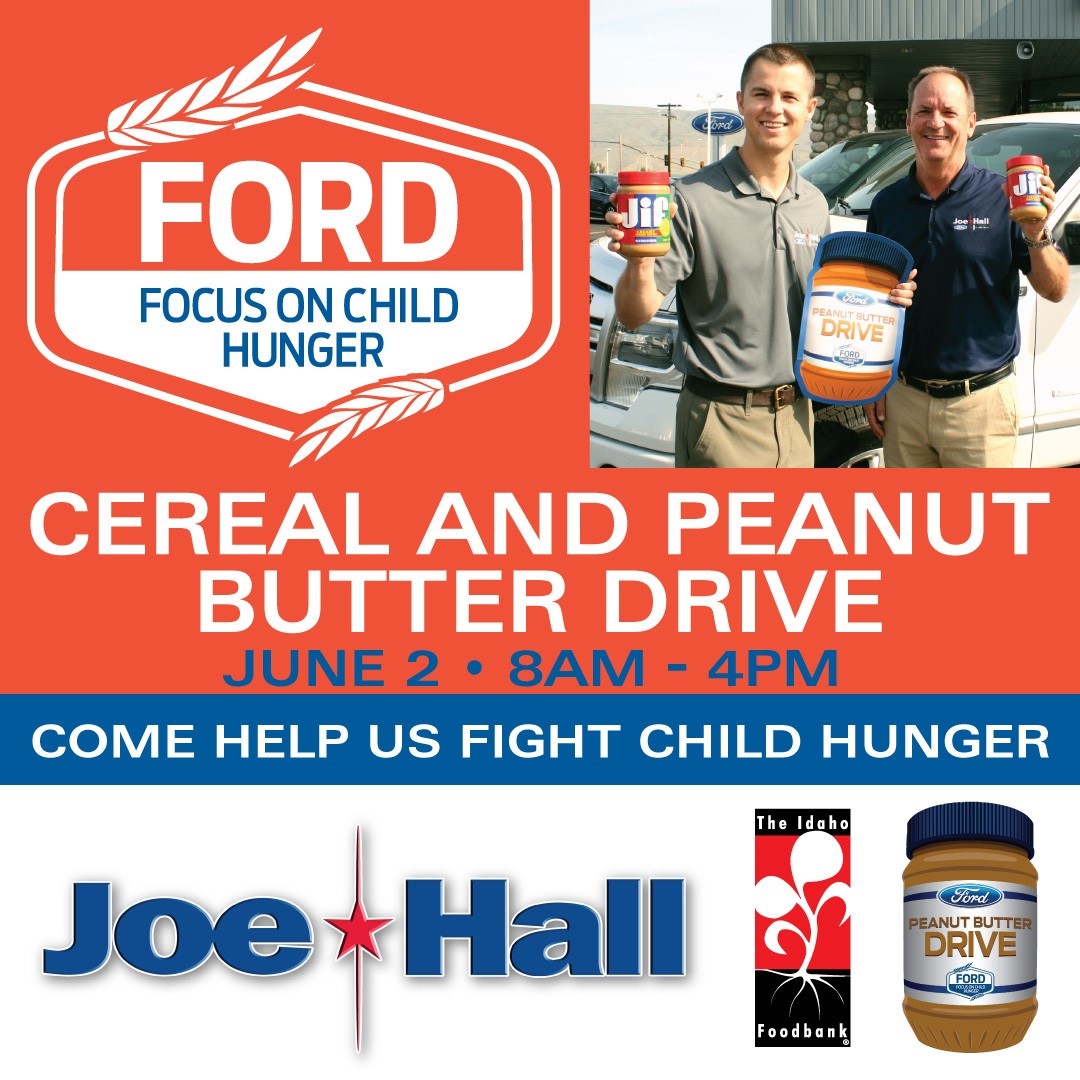 The Peanut Butter drive is an annual event hosted by local Ford Dealership owner Joe Hall and family. This event is 8 years old. This food/fund drive provides the Idaho Food Bank with Cereal and Peanut Butter to be distributed to our partners (in 5 counties – 78 partners, schools and programs). School's out Hunger is not! Join us to fill the shelves with cereal and peanut butter for the summer!
Location
332 Thain Road
Lewiston, ID 83501
​The Union School (Nampa) Rock-A-Thon is a charity fundraiser where all the 301's from Biff Hall's class ask for pledges from sponsors (friends, family, neighbors and businesses) to see how long they can rock in a rocking chair. All the money raised will be given to the Idaho Foodbank. This is a project for our class to give back to our community.
Location
506 Fletcher Dr
Nampa, ID 83686
Sponsored by:

Pocatello's Interfaith Community
Pocatello's Interfaith community is bringing back Feeding the 5000. We are truly looking forward to this multiple event campaign. Please come enjoy yourselves and support these efforts to help individuals in Eastern Idaho who are struggling with food insecurity.
The Kickoff Concert: Friday, February 18th starting at 7:00pm being held at Central Christian Church, 918 E. Center Street.
Progressive Dinner: March 11th beginning at 5:30pm.
Station 1: Appetizers, soup, and salad: Central Christian Church, 918 E. Center St.
Station 2: Main Course: Church of Jesus Christ of Latter-day Saints, Caldwell Park Building, 135 S. 7th Ave.
Station 3: Dessert: St. Anthony Parish, 524 N. 7th Ave.
Candlelight/Meditation vigil: March 18th, time TBD held at Community of Christ, 4588 Bannock Hwy.
Grocery store Food and Fund drive: April 8th from 10:00am to 4:00pm
Participating grocery stores are Albertsons, Fred Meyer, Ridley's on Pocatello Creek Rd, Ridley's on Main St.
Closing Ceremony: time and place to be announced.
Sponsored by:

Dutch Bros Coffee
The North Central Branch of the Idaho Foodbank was chosen to receive $1 form every drink sold on Friday, February 17. Three locations to Celebrate #DUTCHLUV
Sponsored by:

Sportsmen Against Hunger
Sportsmen Against Hunger will be holding their 16th Annual fundraiser to help support the Idaho Foodbank this weekend January 28th and 29th at the Cal Ranch store at Pine Ridge Mall in Chubbuck from 10:00am to 4:00pm. Your favorite sporting organizations will be there. There are also many great prizes to be a raffle off, including a Howa 6.5 Creedmoor3 rifle and a Liberty gun safe provided by Cal Ranch and many more!
Location
4255 Yellowstone Ave.
Chubbuck, ID 83202
Sponsored by:

Mark ESTREBILLO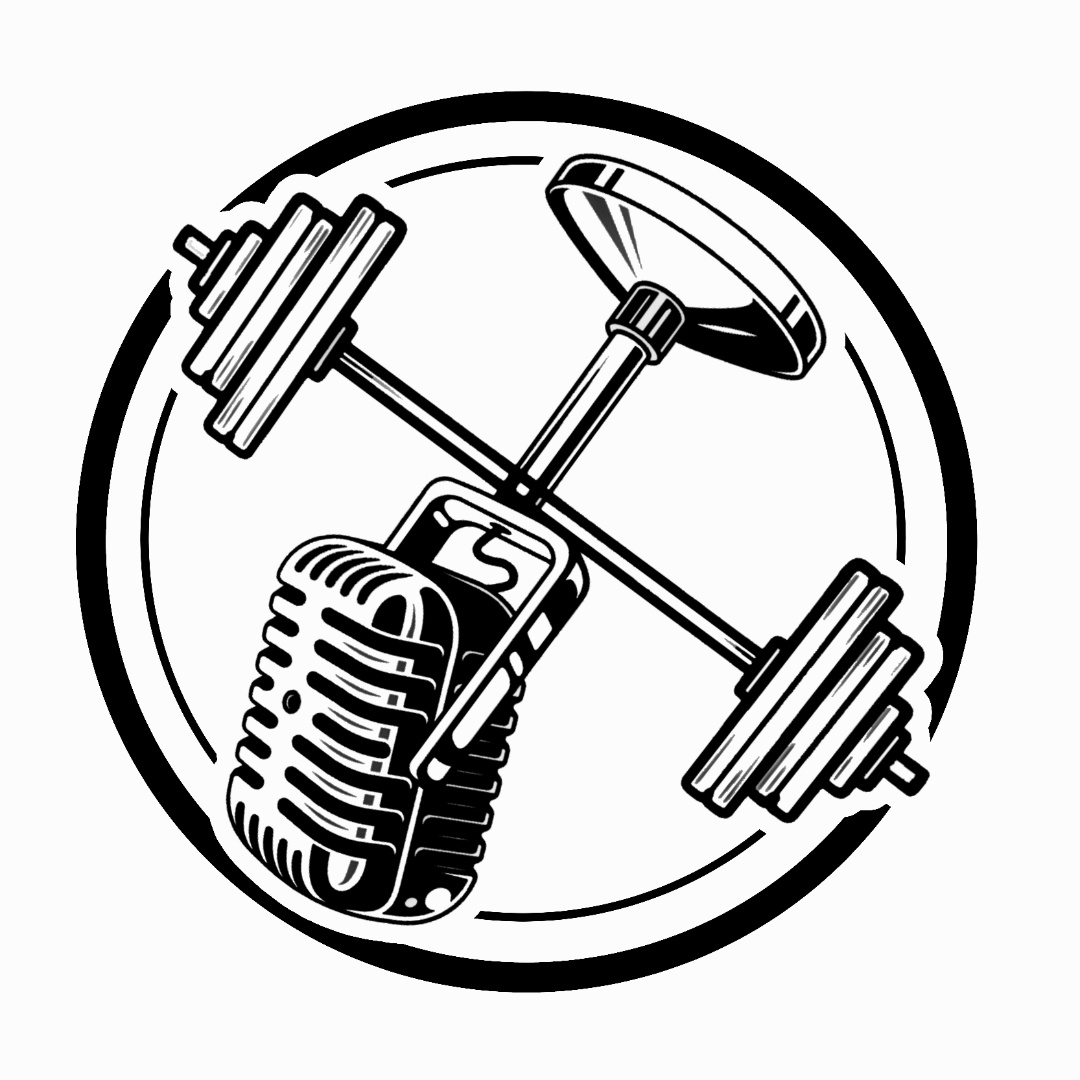 Thank you for supporting the Idaho Food Bank, I'm so proud to have partnered with this organization to help our Community - Mark
Location
2273 South Vista Avenue, Suite 120
Boise, Idaho 83705
KTVB wants to help build a stronger community safety net for basic human needs as well as foster a community spirit of neighbor helping neighbor. All donations (cash and non-perishable food) will go to help The Idaho Foodbank, Boise Rescue Mission, and Salvation Army locations keep their shelves fully stocked and purses full during the winter months when the need for food, shelter, and aid increases. This is the 15th year of 7Cares Idaho Shares.
Sponsored by:

Idaho Central Credit Union and BSU ESports
Idaho Central Credit Union and Boise State University ESports are proud to present the Giving Games. Gamers compete but the ultimate winners are neighbors facing hunger who will receive nutritious food for meals thanks to contestant and spectator support. For every $1 donated The Idaho Foodbank can provide food for up to 4 meals!